Bloom Red
Defeat dryness and increase hydratio. In addition to lifting care achieved through YA-MAN's independently developed "RF Lift Technology," we have newly incorporated "Red LEDs" to further enhance skin moisture. Dry skin occurs as the skin ages and due to environmental factors. Combat this by incorporating Bloom Red as part of your skin care regime.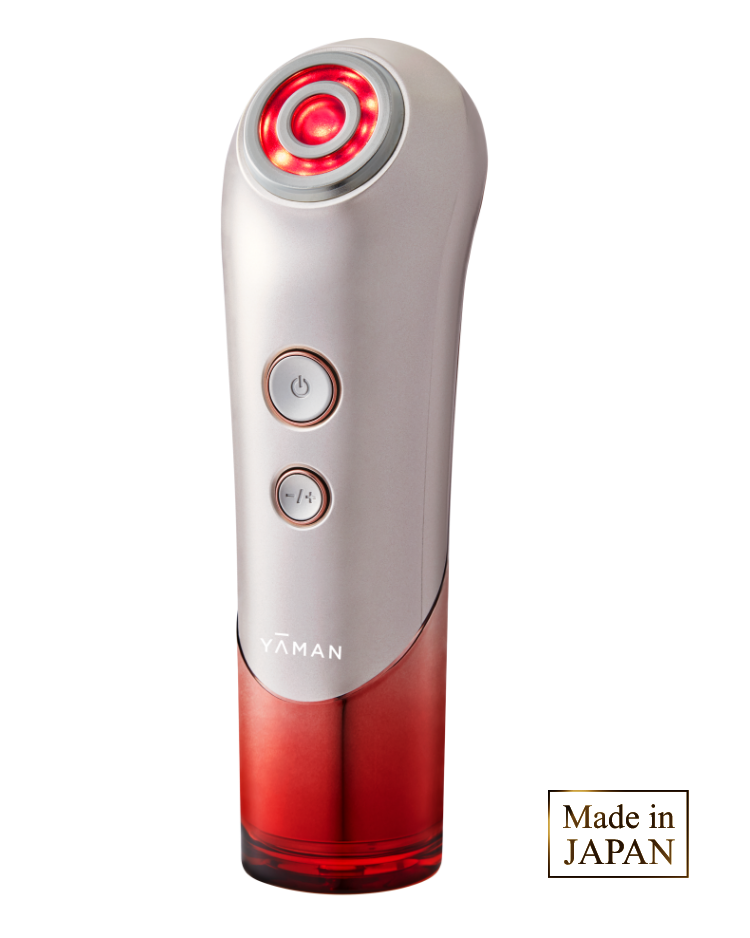 Chosen #1 for 4 years in a row
"Marketing Trends Data for Beauty Appliance/Health Appliances 2020" (Fuji Keizai Co., Ltd.)
Performance for 2018–2019
"Marketing Trends Data for Popular Home-care Facial Beauty Device in the New Normal" (Fuji Keizai Co., Ltd.) Performance 2020-2021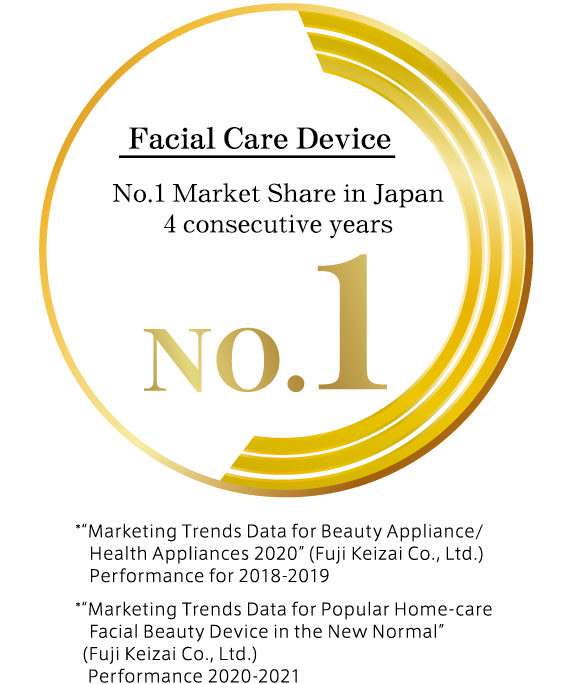 Over 3 million units sold from our RF Beauty Device Series*.
*Number of units counted from October 2013 to the end of May 2021. (Source: in-house research)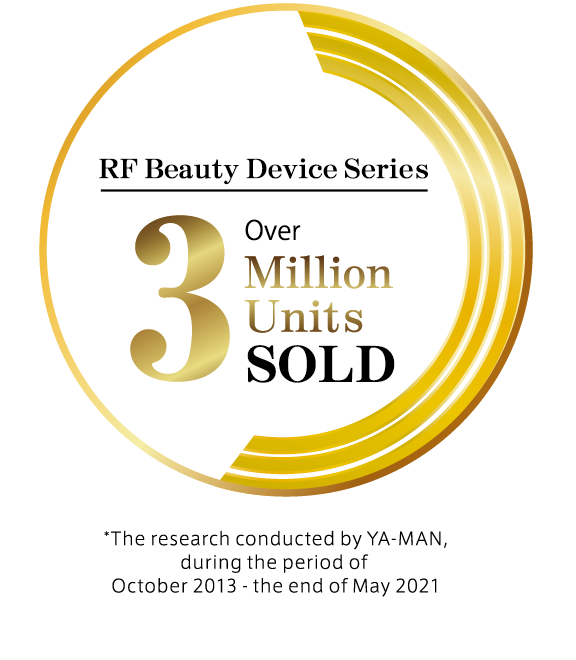 Features
RF power boosted by 25%
RF power has been increased by 25%* compared to the previous product, RF-Bloom, delivering radio frequency deep into the skin.
*Comparison with RF-BLOOM
RF Red LED
Drawing out beauty by warming the skin. YA-MAN's original circular electrode has added red LEDs to provice Photo Care.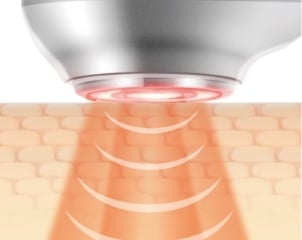 RF Lift Technology
Deep-level RF (Radio Frequency) that draws out beauty by warming the skin, is delivered to the skin more simply and effectively via YA-MAN's original Double Ring Electrode.
Also treats dry areas around the eyes and lines.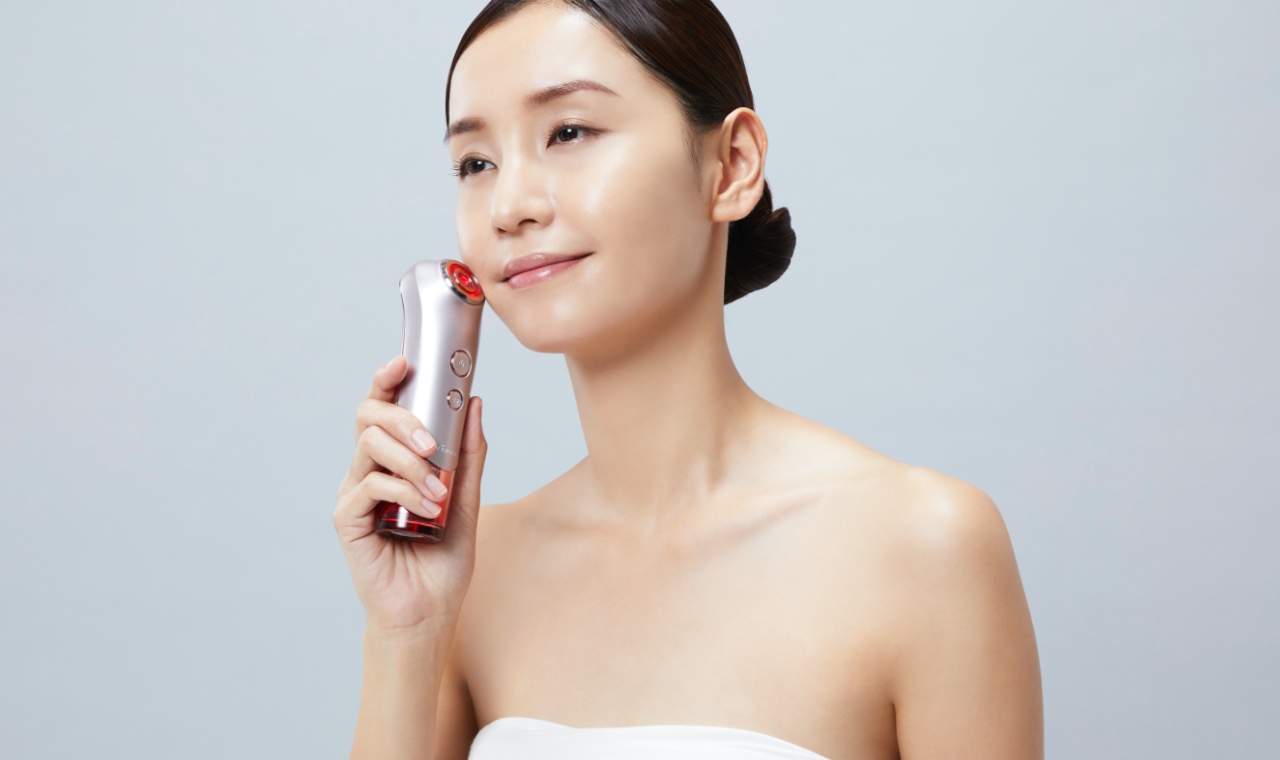 How to Use
Click below to view the "How to Use" video
*The video shows the Bloom device.
SPEC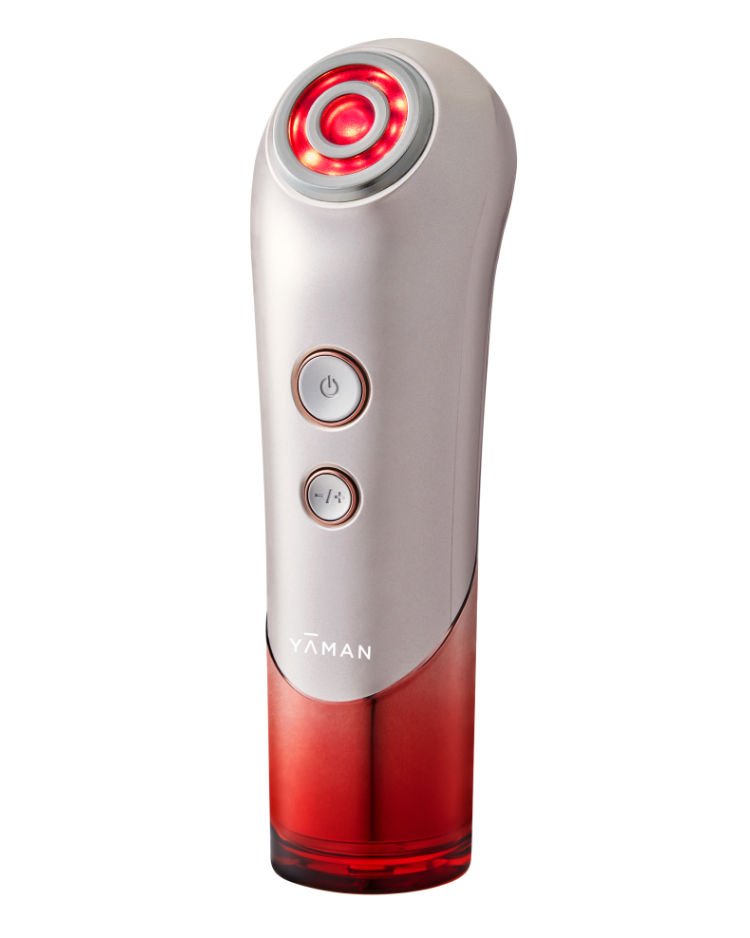 Product Code

S10-YL

Product Name

Bloom Red

Functions

Charging Time

approx. 3hours

Operating Time

approx. 40 minutes

Recommended Usage

5 times a week (6 minutes a day)

Size

approx. W47 × D45 × H154 mm

Weight

approx. 175 g

Country of Origin

Japan

Accessories

AC adapter, USB charging cable, User's Manual, Flawless Gel (80 g)
FAQ
What is the recommended duration and frequency of use?

Try to use 5 days a week (once daily, up to 6 minutes).
*You may increase or decrease the frequency of use in accordance with your skin's condition.
*Check carefully to make sure there are no skin abnormalities before using the device. Stop using the device immediately if the treatment does not agree with your skin.
Can I use the device constantly?

We recommend using this device once a day, for 6 minutes.
How much Flawless gel should I use each time?

Use about 6 large pearl-sized drops for the entire face.
We recommend adding more Flawless gel if it feels like there is not enough.
Can I use the device in the bathroom?

This device is not waterproof. Do not use the device in the bathroom.
My skin is flush after use.

This is due to the heat of the radio frequency (RF).
The treatment head does not warm up.

The radio frequency (RF) does not warm the treatment head. Rather, it uses the power of electricity to warm your skin.
Do different levels produce different effects?

As the levels increase, your skin is warmed more quickly and strongly.