Bloom WR
For improving skin elasticity.
RF + EMS + LED delivers lifting care in just 6-minutes! Our independent Quadruple Circle technology*, continues to evolve. We have created an easier and more efficient lifting device by combining both RF and EMS output on the same screen. Bloom WR cares for facial muscles while warming your skin. The device provides a warm sensation and muscle stimulation evenly and deeply over a wide area while improving skin elacticity.
*Patent acquisition number: 6212608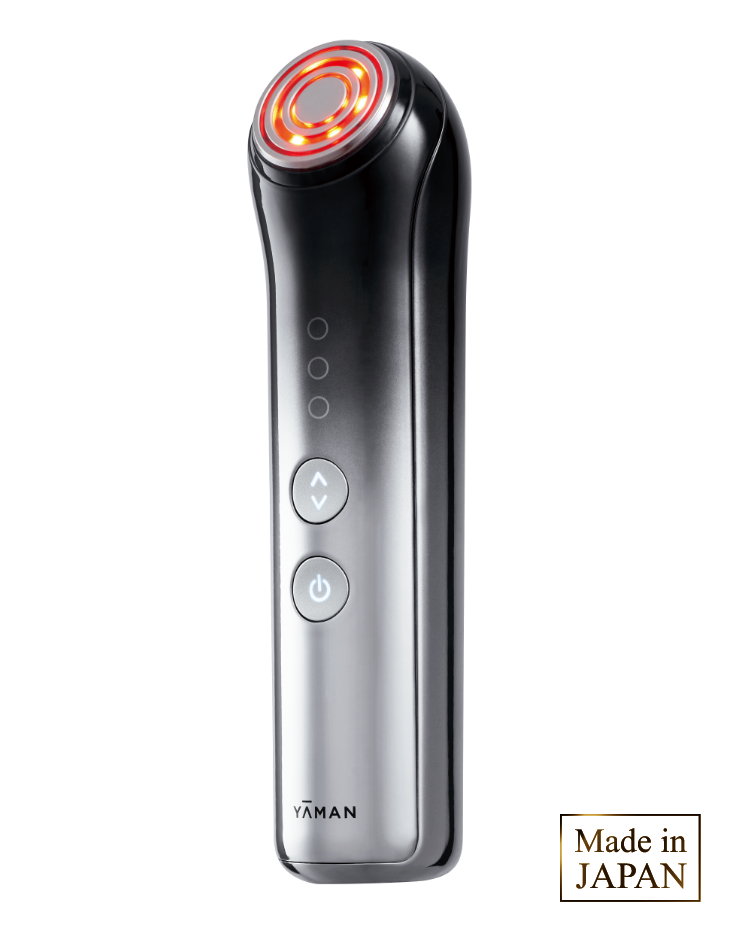 Chosen #1 for 2 years in a row
*"Marketing Trends Data for Beauty Appliance/Health Appliances 2020" (Fuji Keizai Co., Ltd.)
Performance for 2018–2019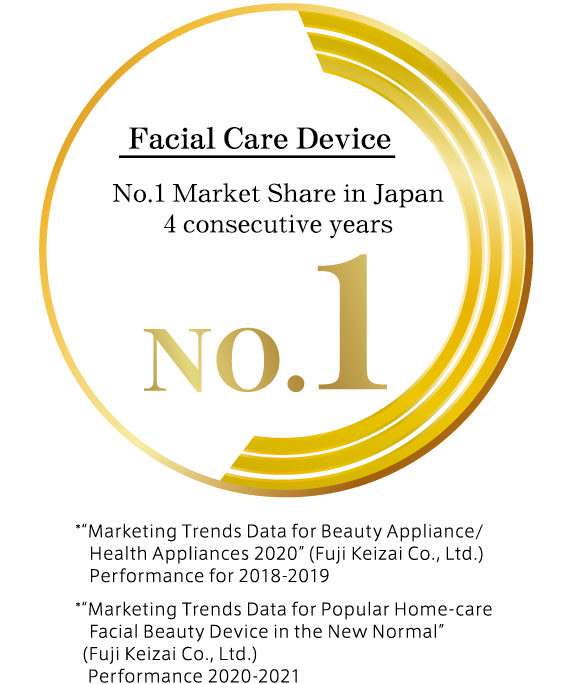 Over 3 million units sold from our RF Beauty Device Series*.
*Number of units counted from October 2013 to the end of May 2021. (Source: in-house research)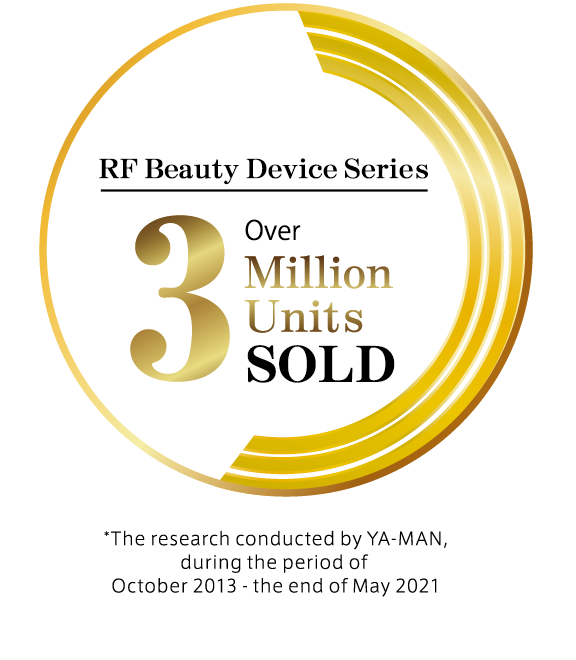 Features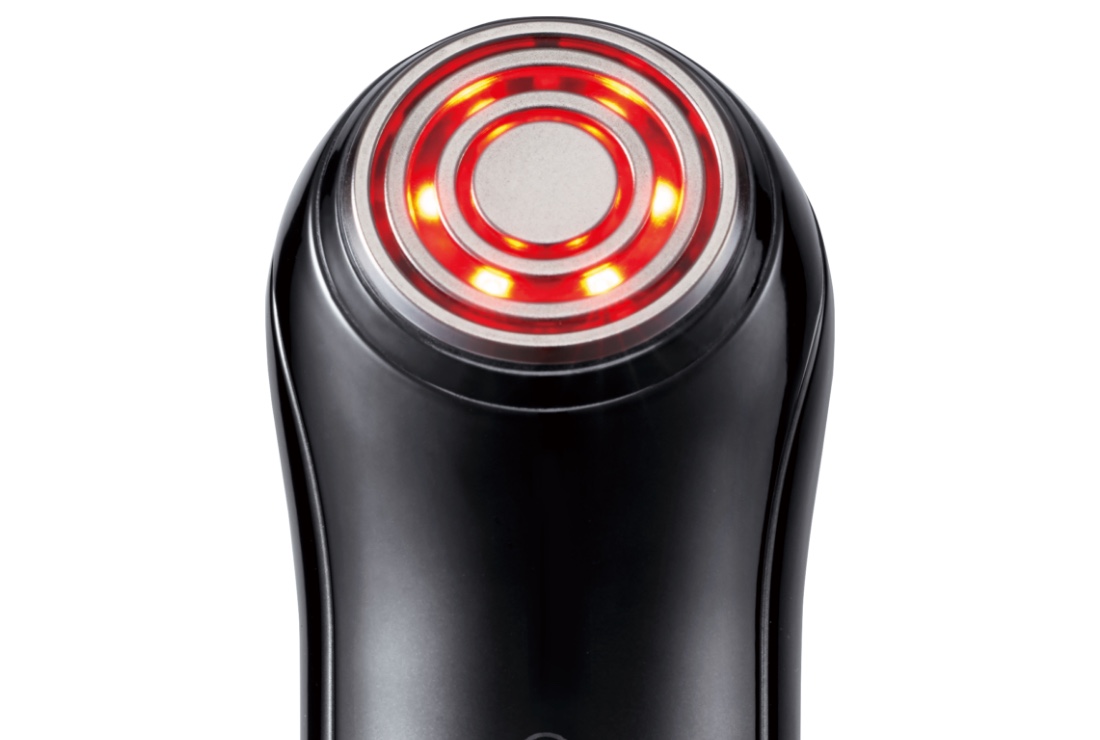 Evolved Quadruple Circle technology
Supreme technologies for anti-aging are are all incorporated on one screen. A new technology that enables simultaneous output of light, electricy, and heat- developed independently by YA-MAN.
Dual Boost RF
The device is equipped with our newly developed "Dual Boost RF," which boosts the skin's heat-transfer efficiency over that of the previous product*.
*S10-YL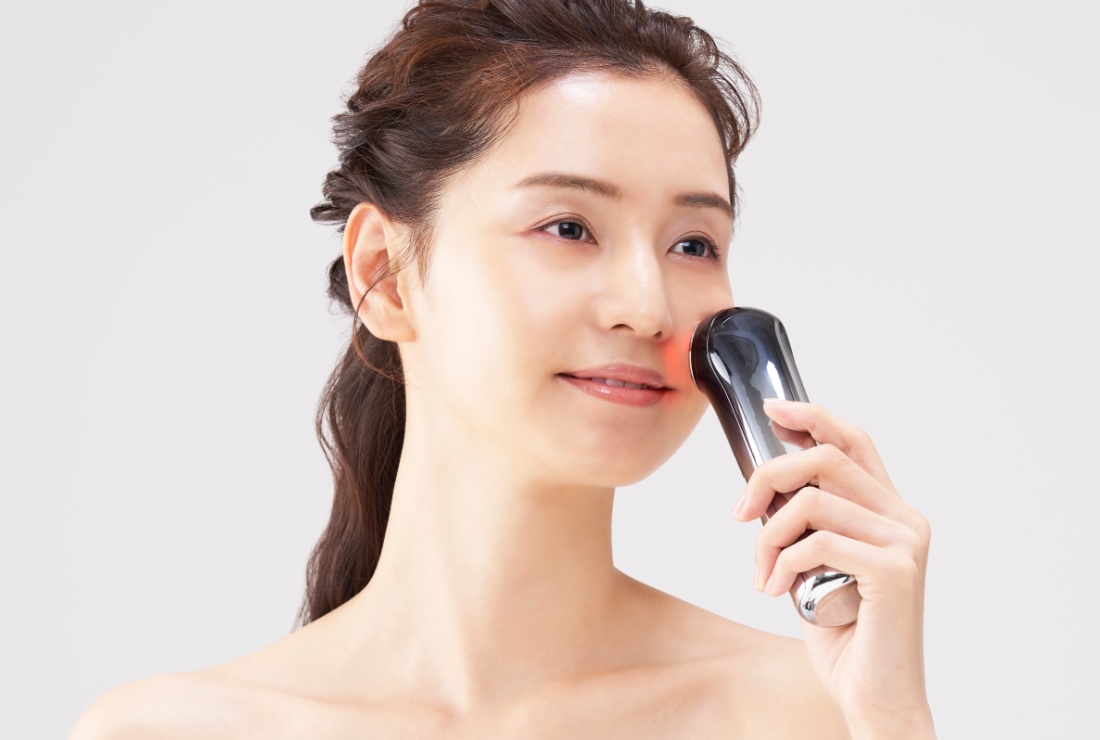 Complex Flexible EMS Wave
We have developed "Complex Flexible EMS Wave," which reduces the itchy irritation that EMS devices tend to cause. Thus, facial muscles only receive gentle stimulation.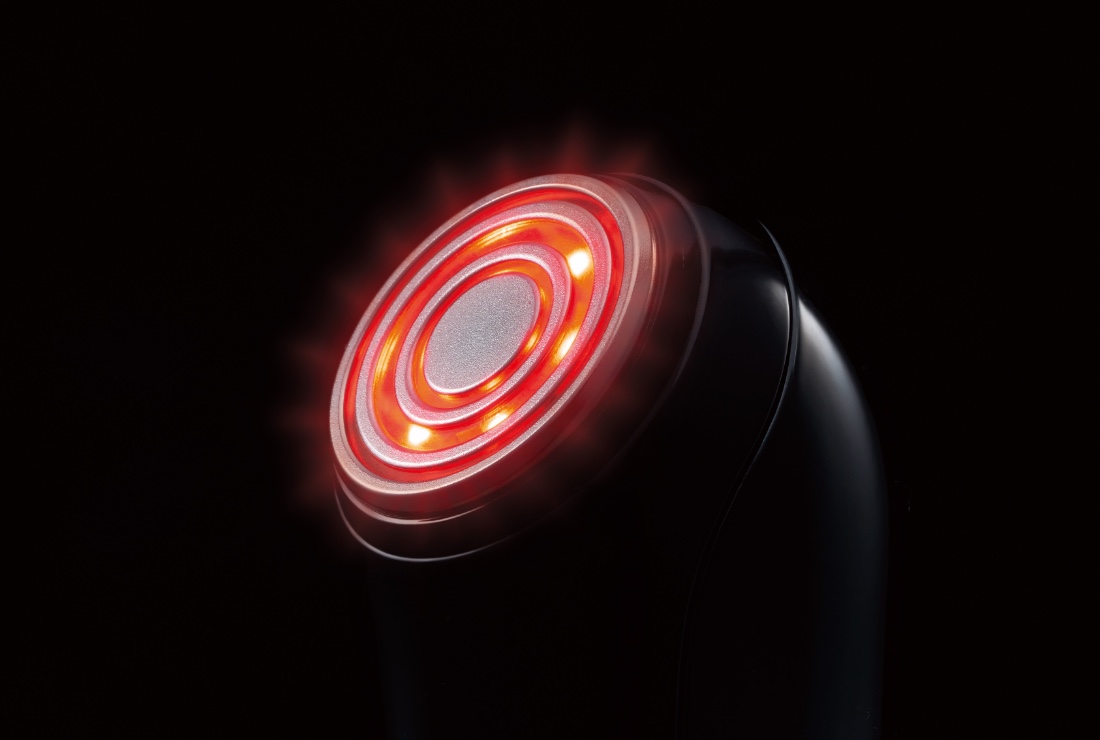 Approximately three times the light energy output when compared to the previous product*.
*S10-YL
MODE
Effective approach to multiple areas where signs of aging are of concern --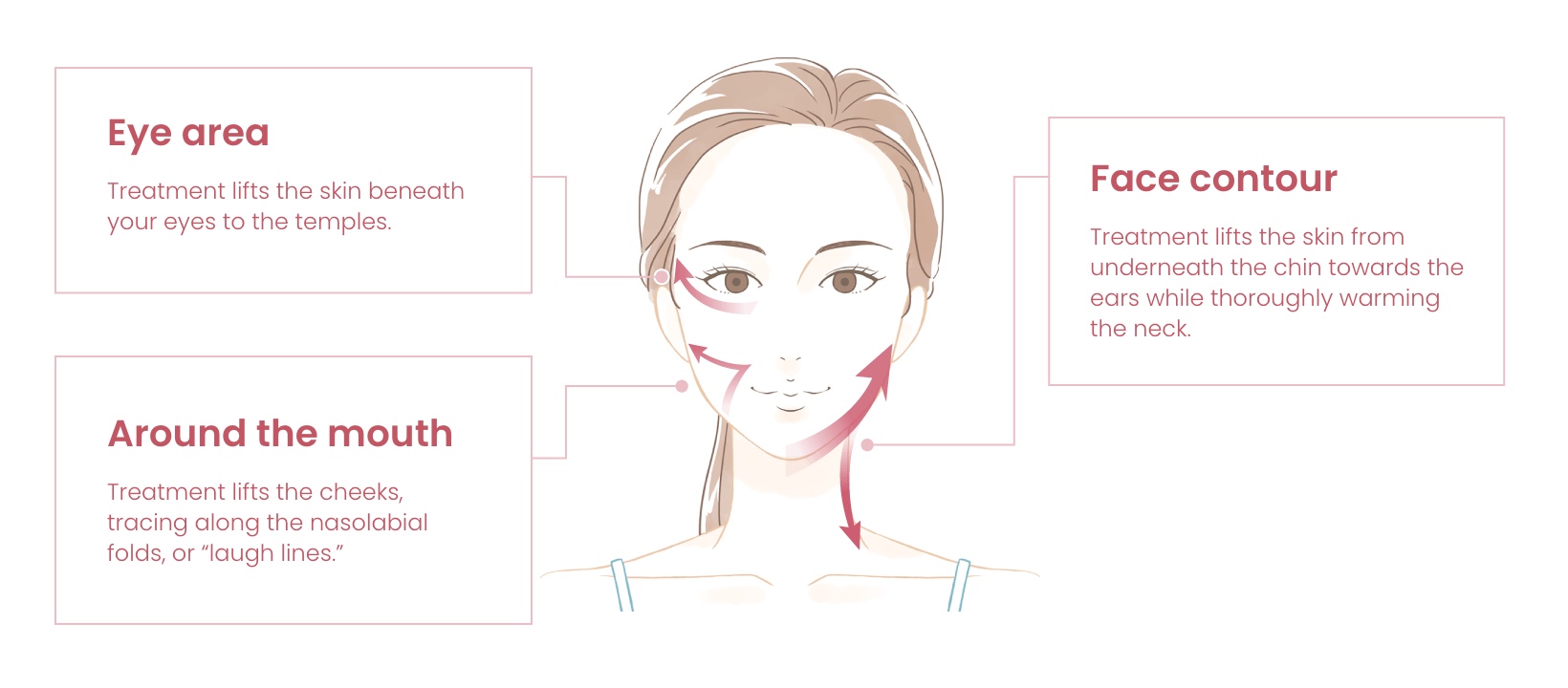 Evidences
Definite tautness/firmness
In a study, subjects used the device for five days a week (once daily for three minutes on each side of the face) for four consecutive weeks.
Subjects experienced greater changes in their skin when using the device than when compared to using skin care products alone.
[Testing Method] Fourteen women in their 30s through 50s took part in the study over a period of four weeks. Over the four-week study period, subjects either used skin care products only or used the device in addition to skin care products for five days a week (once daily for three minutes on each side of the face) for four consecutive weeks, then completed a questionnaire about the condition of their skin at the end of the study period.
*Source: Japan Clinical Trial Association
*Results differ among individuals.
How to Use
Click below to view the "How to Use" video
SPEC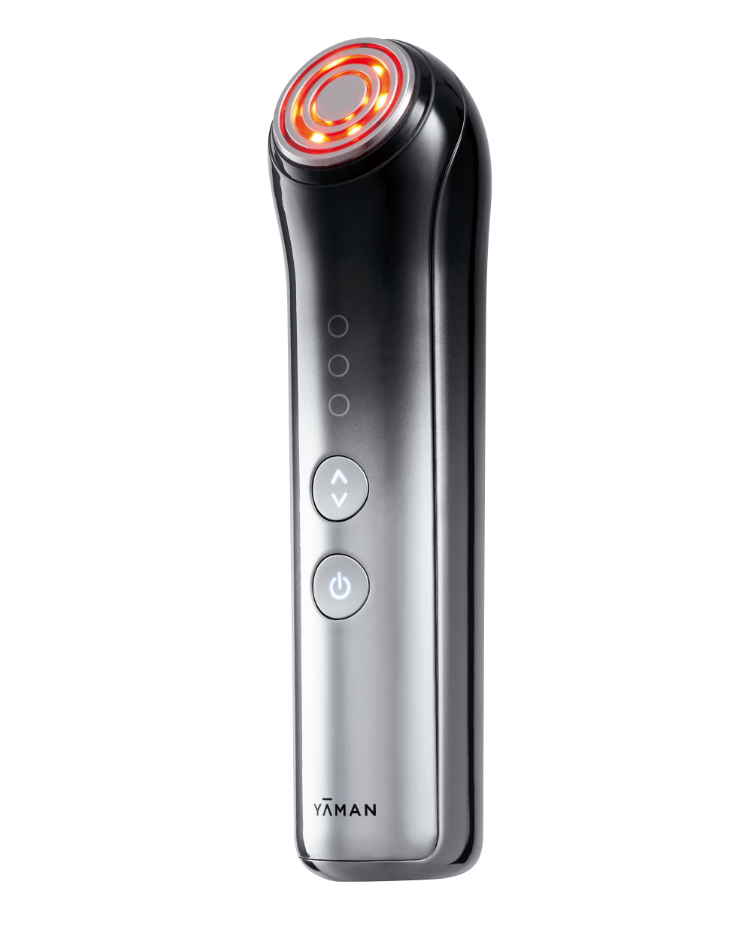 Product Code

Black: S12-YL; Cherry Pink: S12P-YL (exclusive to duty-free shops)

Product Name

Bloom WR

Functions

Dual Boost RF

EMS

Red LED


Global

Charging Time

approx. 3 hours

Operating Time

approx. 40 minutes

Recommended Usage

5 times a week (6 minutes a day)

Size

approx. W46 × D47 × H173 mm

Weight

approx. 175 g

Country of Origin

Japan

Accessories

AC adapter, USB charging cable, User's Manual, Flawless Serum moisture (80 g)
FAQ
What is the recommended duration and frequency of use?

Try to use five days a week (once daily, up to six minutes).
* Please observe your skin condition and use the device accordingly.
* Check carefully to make sure there are no skin abnormalities before using the device. Stop using the device immediately if the treatment does not agree with your skin.
Can I use the device constantly?

We recommend using this device once a day, for six minutes.
How much of the skin-care product included with the device should I use each time?

Use about six pearl-sized drops for the entire face.
We recommend adding more skin-care products if you feel like there is not enough.
Can I use the device in the bathroom?

This device is not waterproof. Do not use the device in the bathroom.
My skin is flush after use.

This is due to the heat of the radio frequency (RF).
The treatment head does not warm up.

The radio frequency (RF) does not warm the treatment head. Rather, it uses the power of electricity to warm your skin.
Do different levels produce different effects?

As the levels increase, your skin is warmed more quickly and strongly. You will also feel the EMS more strongly.
* Use only Level 1 when starting until you are accustomed to use.