Flawless Serum Moisture
A beauty essence gel that gives skin firmness along with deep and long lasting moisture. Contains rich amounts of firming and elasticity ingredients including retinol palmitate, which keeps skin healthy. This product stays on the surface of the skin longer to maintain its moisture with its dense texture. This product includes RF support ingredients* to enable you to use beauty devices even more effectively.
*Provides moisture to the skin
Features
Maintains healthy skin with the power of vitamins
Contains retinol palmitate which conditions the skin and protects it from damages due to dryness.
Vitamins play an important role in conditioning the skin.
In particular, Vitamin A conditions the skin and protects it from damage due to dryness, while maintaining firmness and elasticity. Vitamin A deficiencies may lead to skin problems.
The retinol palmitate contained in 'Flawless Serum Moisture' stably supplies the skin with Vitamin A, maintaining healthy skin.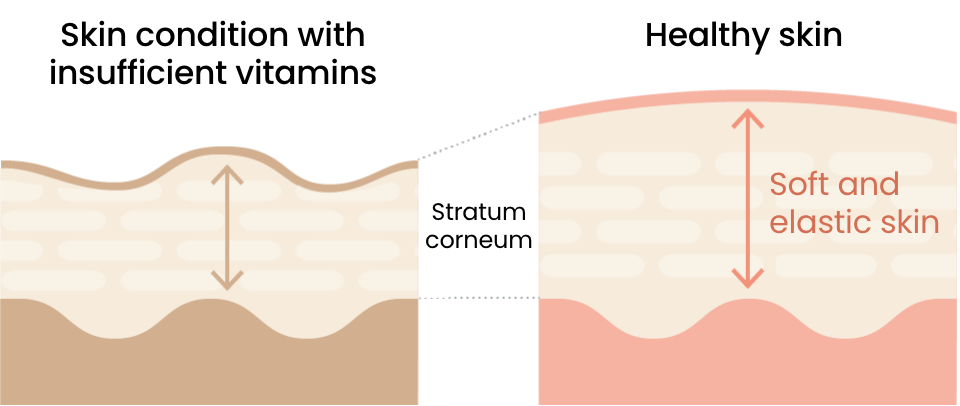 Two types of firming/elasticity ingredients to realize ideal skincare
Includes two types of specialized ingredients for firming care.
This product contains Rosa Hybrid Flower Extract obtained from edible roses, and Acetyl Hexapeptide-8, which has been gaining attention as a skincare ingredient that is effective on aging skin.
Creates elastic and youthful appearance.
Perfect compatibility with beauty devices! Contains RF-supporting ingredients
Contains two types of ingredients that efficiently transmit RF (radio frequencies) to the skin.
Contains supporting ingredients that fully draw out the beauty device's capabilities. Ingredients contain electrolytes efficiently transmit RF (radio frequencies) to the skin.
We recommend the product to be used together with the RF beauty device.
The combination of ceramide and hyaluronic acid creates fully moisturized bouncy skin, that seems to spring from inside
Contains three types of ceramide and two types of hyaluronic acid, which moisturizes skin.
Ceramide: Ceramide NP*, Ceramide NG*, Ceramide AP*
Hyaluronic acid: sodium hyaluronate* and sodium hyaluronate crosspolymer*
*Moisturizing ingredients
Moisture is maintained with five types of botanical oil
This product contains five types of plant-derived moisturizing ingredients, locking moisture within the skin and protecting against skin problems caused by dryness.
Squalene


Moisturizing ingredients
Almond oil


Moisturizing ingredients
Jojoba seed oil


Moisturizing ingredients
Macadamia nut oil


Moisturizing ingredients
Meadowfoam oil


Moisturizing ingredients
Additive-free formulas
Product formulas do not contain any of the following substances:
Does not contain any preservatives, mineral oils, synthetic fragrances, synthetic coloring, petroleum surfactants, silicon or ethanol.
How to Use
Take an appropriate amount in your hand and rub it into the skin.
When using the product together with a beauty device, be sure to read the User's Manual carefully.
SPEC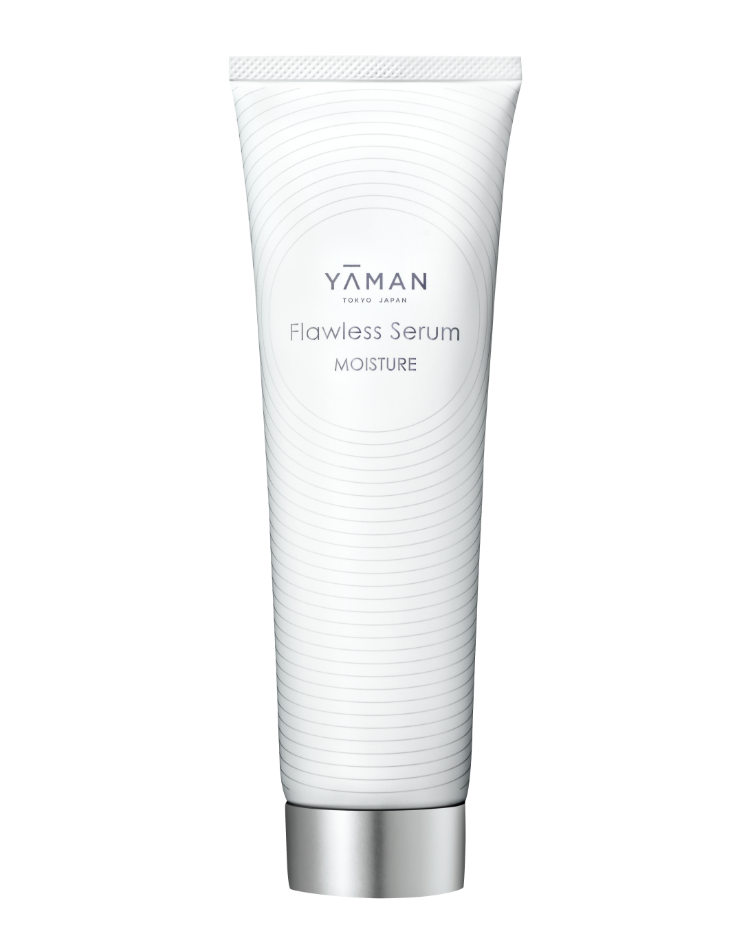 Product Code

CS19002

Product Name

Flawless Serum Moisture

Functions

Firming

Elasticity

Moisturizing

Skin tightening

RF Facial Care
Device support

Weight

80g

Country of Origin

Japan