Medi Lift Gel
Containing 32 different beauty ingredients, giving tired skin resilience and elasticity Five of the 32 beauty ingredients are contained in nano capsules, the "Muscle Complex" penetrates the skin swiftly, rejuvenating skin back to youthful taut skin.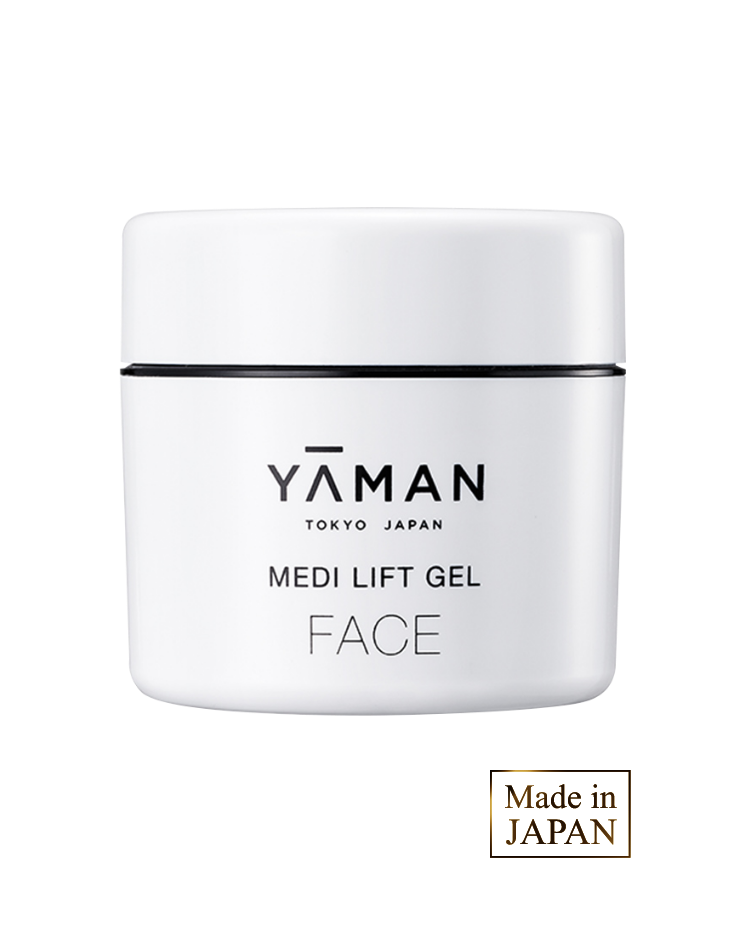 Features
Muscle Complex
Muscle Complex, micronizes the large molecular ingredients for better penetration into the skin, resulting in youthful tighter skin.
We use five types of beauty ingredients which are derived from the original source by using special technology, then the derived ingredients are encased in nanocapsules.
Water-soluble Proteoglycan*2
Bilberry leaf Extract*2
Hydrolyzed Hibiscus Esculentus Extract*2
Citrus Junos Fruit Extract*2
Averrhoa Carambola Leaf Extract*2
*1 / Penetrates to the stratum corneum.
*2 / Skin-conditioning ingredients
Highlighted ingredients among the 32 types of beauty ingredients used
Ceramide NP*1, Ceramide NG*2, Ceramide*2 Our bodies natural Ceramide decreases with age. Ceramides sole purpose is to condition and protects the skin. By adding these skin nourishing ingredients into daily routine, our natural Ceramide is restored.
Acetyl Hexapeptide-8*2; Hexapeptide-3*2 Gaining attention as an ingredient that comprises the same amino acids as those found in facial muscles, Acetyl Hexapeptide conditions the skin, producing taut, lustrous, youthful skin.
*1 / Moisturizing ingredients
*2 / Firming component
SPEC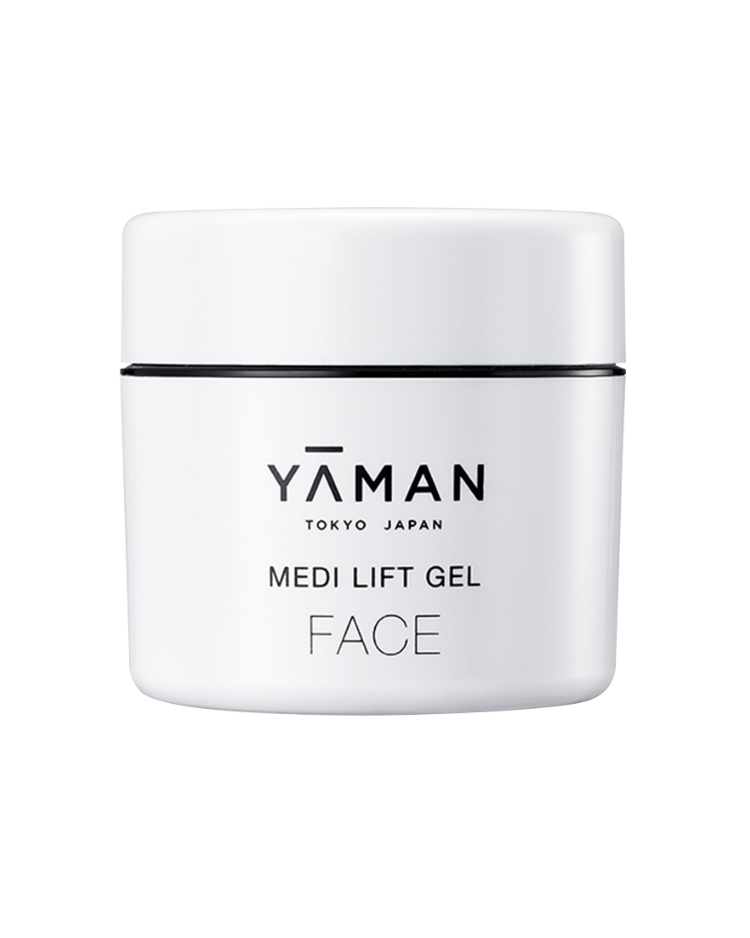 Product Code

YML0001

Product Name

Medi Lift Gel

Functions

Firming

Elasticity

Moisturizing

EMS support

Recommended Usage

Twice daily (morning and night)

Weight

50g

Country of Origin

Japan