Medi Lift PLUS
Just wear the mask 10 minutes a day*
and receive the lifting benefits. Medical silicone mask equipped with Electrical Muscle Stimulation (EMS).
'Facial coverage', 'EMS', 'Lifting care',
New version with updated functions.
*Operating time.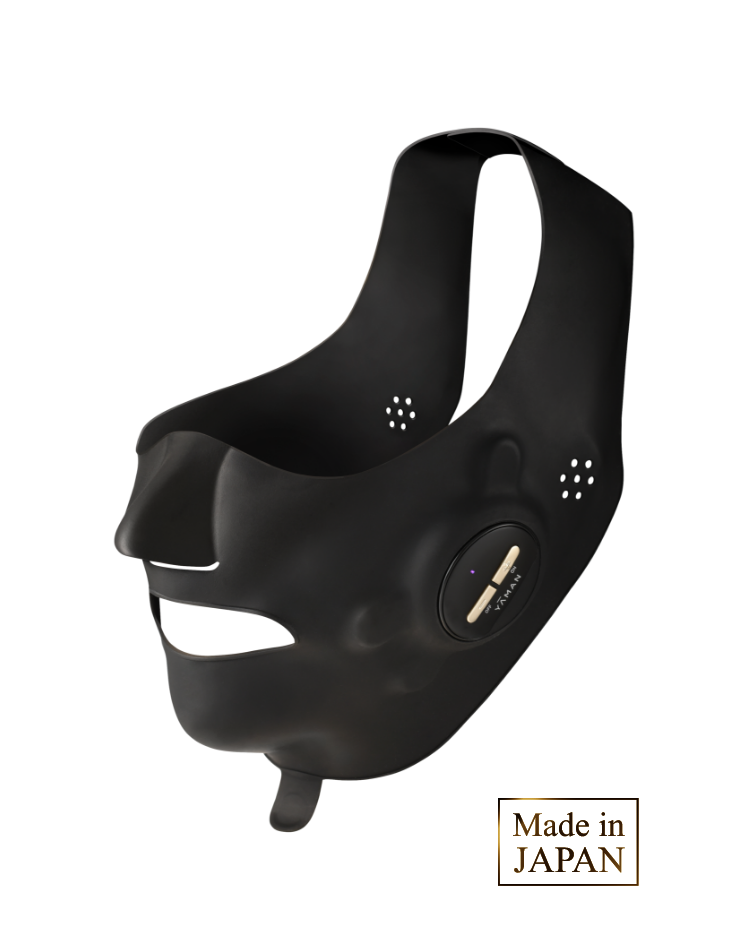 The Medi Lift Series has received 38 Beauty Awards, including Best Cosmetics Award chosen by top publications and media outlets.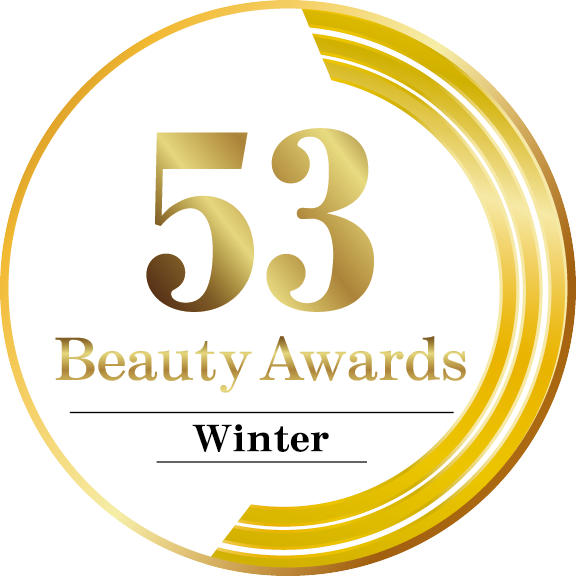 Features
Care for your lower face muscles can lead to a more youthful look
If body muscles are not used they become weak and can cause the skin to sag. This also is true for our facial muscles. As we age, our expressions can look harsher and by taking the proper "care" you can achieve a softer and more youthful look.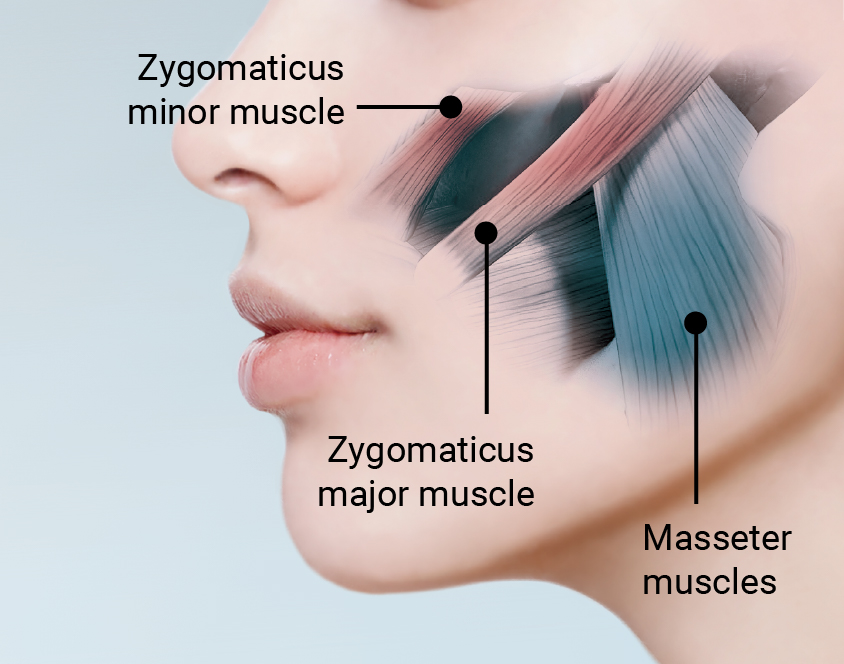 EMS combined with customized electrode configurations effectively addresses Lifting Care*1.
When trying to exercise all the facial muscles at once might have a negative effect on your care for aging.*2 . Medi Lift PLUS automatically outputs the waveform which is appropriate for the part of the face being treated, effectively caring for sagging skin.
*1: Physically lifts and cares for your skin by wearing a beauty device.
*2: An age appropriate care.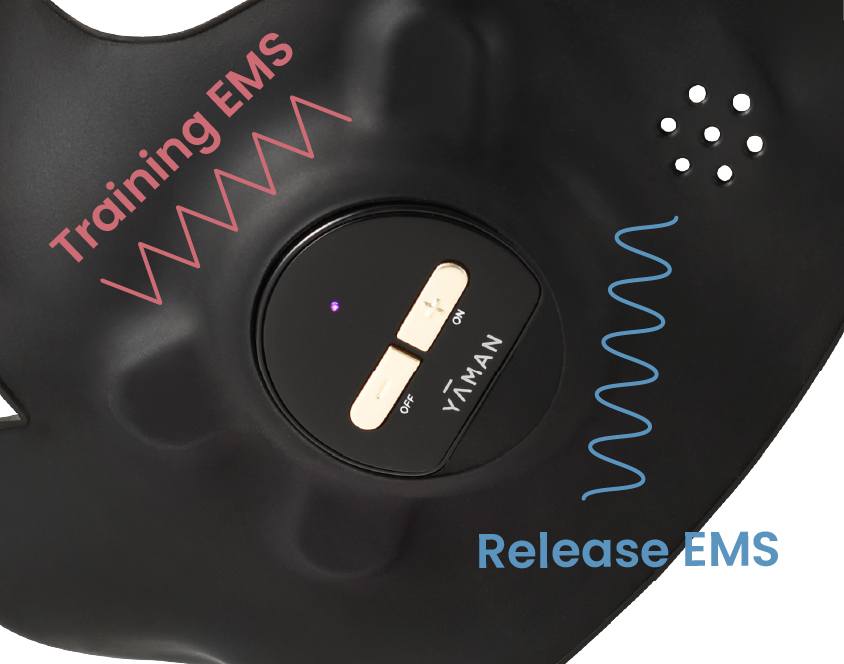 Three evolutions of
the 3D Wearable EMS facial beauty device
1. Evolution of facial coverage
Widely covers the face contours from the lower jaw. It will target a wider areas of facial concerns.
2. Evolution of ease
Fit the mask simply at the top of the head with just one touch. It becomes even easier for anyone to put on the mask.
3. Evolution of EMS
EMS levels, frequencies, and the electrode areas have been improved. Medi Lift Plus stimulates the facial muscles "even more", exercising those muscles that need to move and "relax" those that need to rest.
User sensation level is 30% higher
EMS sensation is greater than that of conventional devices. Facial muscles can move more, providing a greater degree of satisfaction.
Two types of facial beauty device
Wearable type

Hands-free

Both hands are free while you are using the facial beauty device, so you are free to do work or housework while having a treatment.

Automatically focuses on areas of concern

The mask automatically fits to the treatment areas. A simple, yet an intensive treatment.
Handy type

Move a device with your hands

Move the device over your skin with your hands for slow, thorough care.

Treat areas of the face with meticulous care using hand motions

You can change modes and functions for different types of treatments. Thoroughly treat every part of your face with meticulous care while looking in a mirror.
How to Use
Click to view the "How to Use the Device" video.
Steps to wear Medi Lift PLUS
Condition the skin with lotion.
Match the positions of the eye area, nose, and mouth on the silicon mask to your face.
Pull securing bands ❶ and ❷ diagonally upwards, covering your ears, and fix the mask firmly in place using the fastener.
SPEC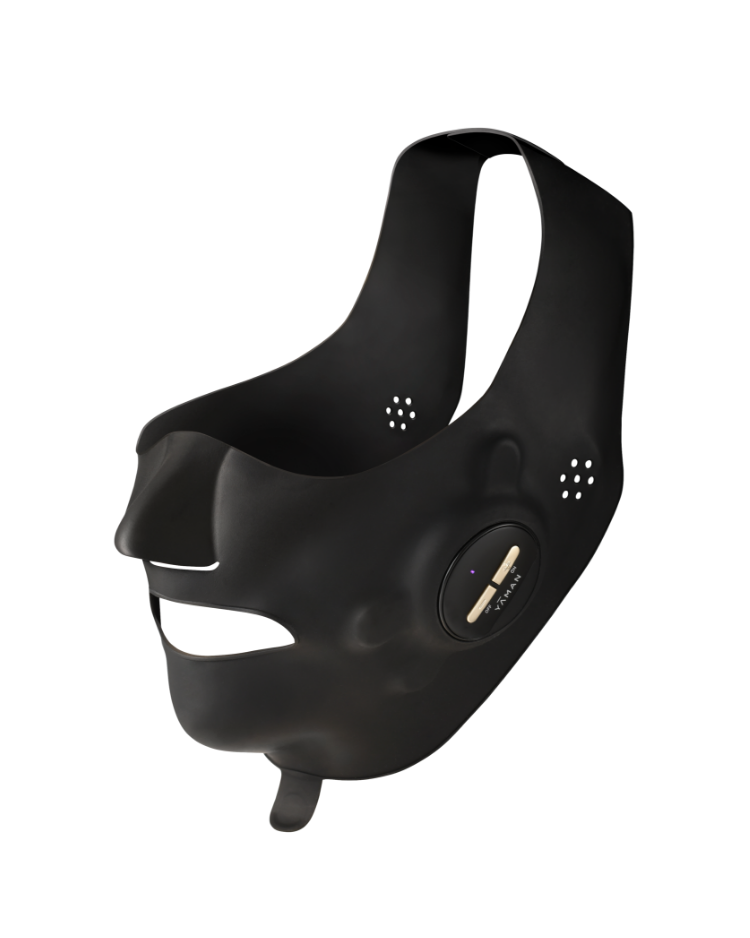 Product Code

EPM-18BB

Product Name

Medi Lift PLUS

Functions

Charging Time

approx. 2 hours

Operating Time

approx. 4.5 hours (when fully charged)

Recommended Usage

10 minutes a day

Size

Silicone mask: approx. W615 × H170 mm
Controller: approx. W90 × H55 × D20mm

Weight

Silicone mask+Controller: approx. 176g

Country of Origin

Japan (Mask: China)

Accessories

AC adapter, USB charging cable, User's Manual
FAQ
What is the recommended duration and frequency of use?

As a general guide, use the device up to 10 minutes at one time.
*The device will automatically switch off approximately 10 minutes after it has been turned on.
*The above information is only a guide. Please observe your skin condition and use the device accordingly.
*Check carefully to make sure there are no skin abnormalities before using the device. Stop using the device immediately if the treatment does not agree with your skin.
Can I use the device constantly?

We recommend using this device once a day for 10 minutes. If using it continuously, do so at intervals of 5 hours or longer.
How much gel should I use each time?

Please use around one pearl-sized drop of gel for each electrode.
You may feel a tingling sensation if the amount of gel you use is not enough.
Can I use the device in the bathroom?

This device is not waterproof. Do not use the device in the bathroom.
Can I use the device while sleeping?

Do not use the device while sleeping.
There is a difference in stimulation between the right and left sides of my face.

Because faces are asymmetrical, you may feel different stimulation on the left and right sides of your face.
Adjust the right and left EMS levels.
My skin is experiencing a rash/inflammation/itchiness.

This is caused by the EMS stimulation. If symptoms persist the following day and beyond, consult a physician.
I feel some discomfort and tiredness.

This is caused by the EMS stimulation. Do not use the device until the feeling of discomfort on your face goes away.
My teeth hurt when I use the device.

If your teeth are being treated or you have a silver crown, your teeth may hurt when you use the device.
If you feel discomfort, consult a physician.
Can I use the device while pregnant?

Do not use the device during pregnancy or immediately after childbirth. Consult your family physician.
Can I use the device immediately after suntanning or shaving?

Using the device after suntanning or shaving may cause inflammation. If skin problems should occur while using the device, stop use immediately and consult a physician.
My skin is experiencing redness.

The pressure from the silicon mask may cause temporary redness.
If the redness continues the following day, consult a physician.
The mask leaves a mark on my face.

The mask is made of elastic silicon and its purpose is to physically lift the skin using the elastic band. Therefore, it is designed to place pressure on the face. Depending on the condition of your skin, the mask may leave a mark. However, there is no need for concern as the mark will disappear with time.
Can the product be used together with other devices in the Medi Lift series?

The product can be used together with Medi Lift Neck (EPN-10). If you wish to use Medi Lift Eye twice in the same day, please be sure to leave an interval of 5 hours or more between treatments.
When I wiped the electrode, it became black and dirty.

If you rub the electrode too strongly, color may be transferred to it.
Please rest assured that your skin will not become dirty during treatment.