Medi Lift
Japan's first medical silicone mask*
equipped with Electrical Muscle Stimulation (EMS)
*In terms of a use of 6 electrodes for a facial mask as on March 28, 2017. The survey is conducted by YA-MAN.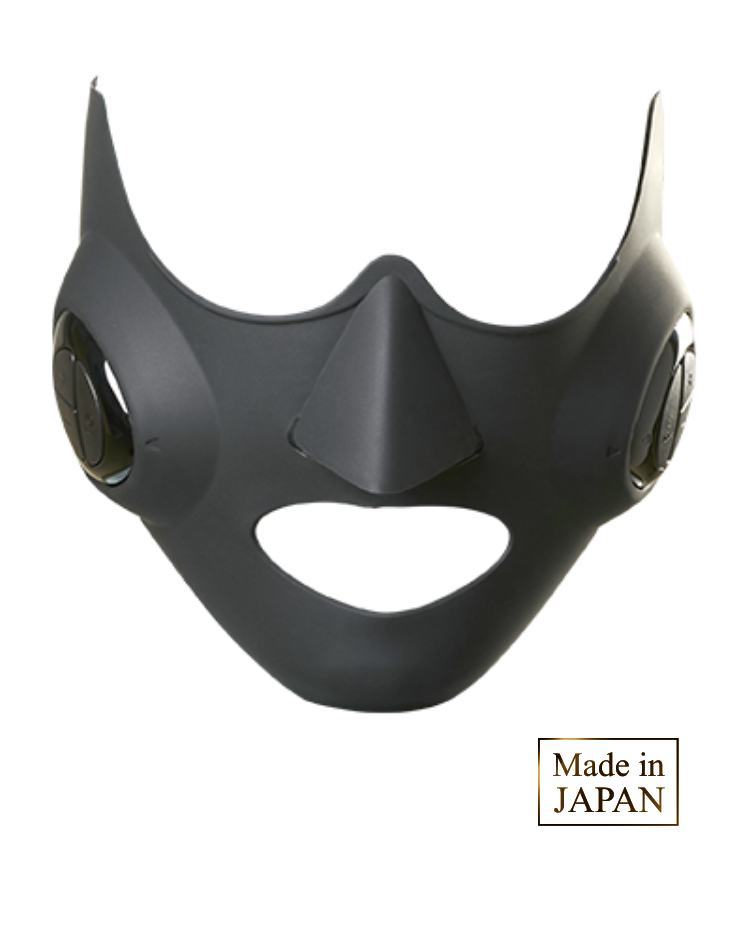 Medi Lift series has won 53 beauty awards from various magazines and media outlets in both women and men categories in Japan.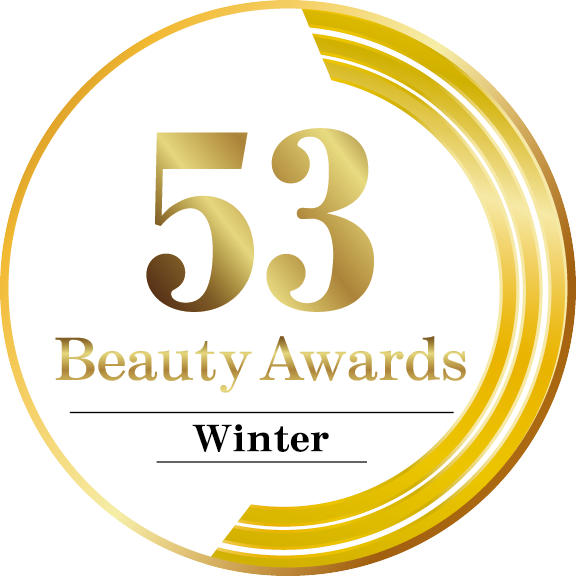 Features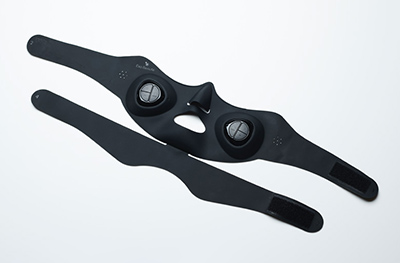 Just wear the mask for 10 minutes and treat your mimic muscles with 2 different EMS modes
Our proud product specifications
All faces are asymmetry and their sizes vary widely.
You can select from 6 levels individually for each right and left side of your face. An elastic medical silcone which are used in medical care fits any facial shape.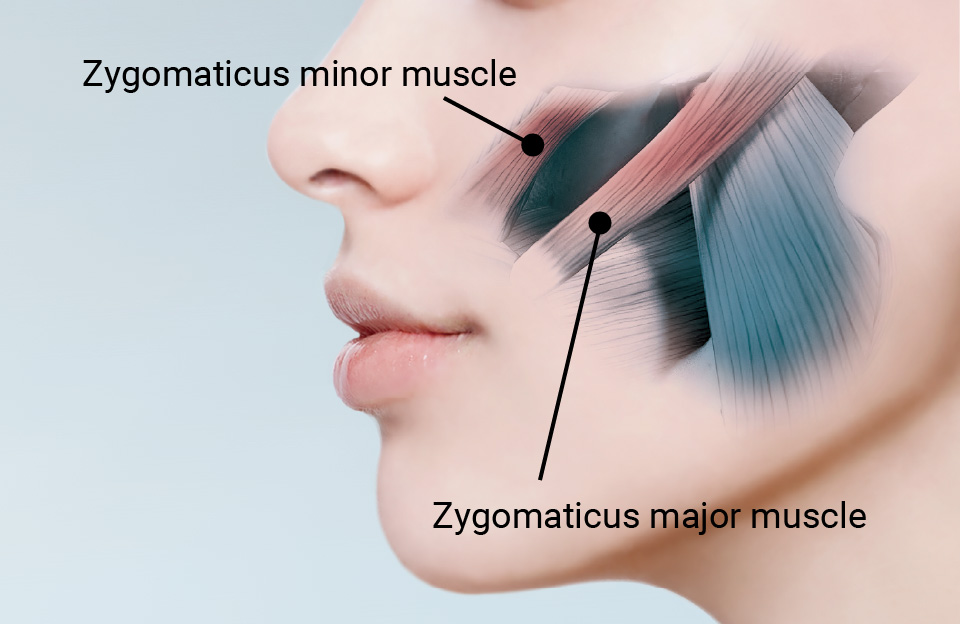 Training EMS Mode
Zygomaticus major muscles should be exercised.
It is hard to train Zygomaticus major muscles in daily lives.
Exercise your muscles with dynamic movements with low frequency EMS of 2.5~17Hz.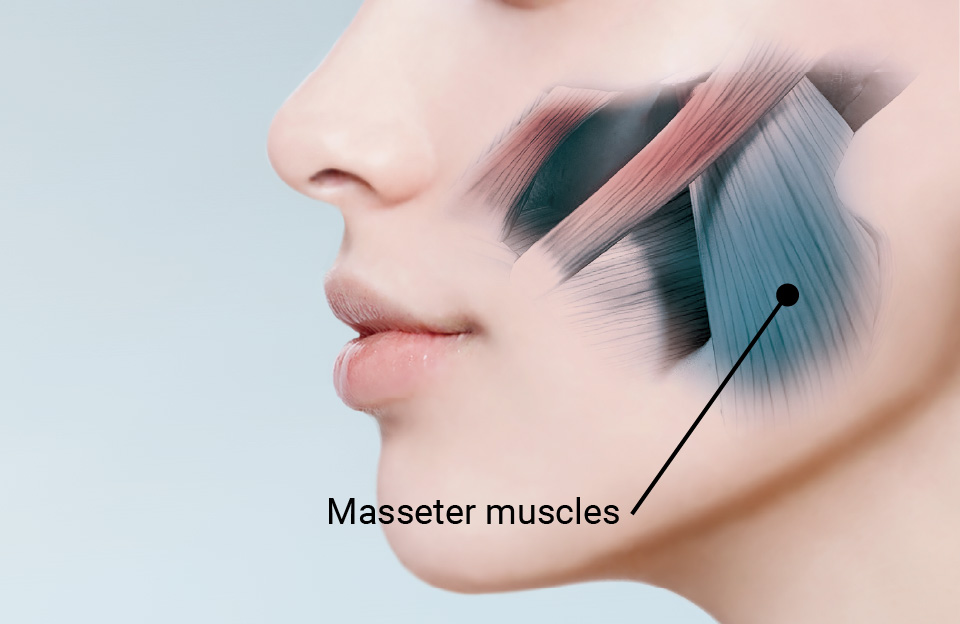 Release EMS Mode
Masseter muscle should be relaxed.
Masseter muscles tend to be overused, which may cause a square-jaw.
Relax your masseter muscle with low frequency EMS of 20~100Hz.
How to Use
Click below to view the "How to Use" video
*The video shows the Bloom device.
SPEC
Product Code

EP-14BB

Product Name

Medi Lift

Functions

Charging Time

approx. 1.5 hours

Operating Time

approx. 5 hours (when fully charged)

Recommended Usage

10 minutes a day

Size

Silicone mask: approx. W600×H180 mm
Controller: approx. W50×H50×D15 mm

Weight

Silicone mask+Controller: approx. 174g

Country of Origin

Japan (Mask: China)

Accessories

AC adapter, USB charging cable, User's Manual
FAQ
What is the recommended duration and frequency of use?

We recommend using the device approx. 10 minutes per treatment.
※The device will automatically turn off approx. 10 minutes after the mode is selected.
※The above durations/frequencies are only a guideline. Use the device appropriately based on your skin conditions.
※If you perceive a skin abnormality, immediately stop using.
How much lotion or serum should be used for one treatment?

As a unique feature of this product, more you apply water, lotion or serum, more you will feel EMS. If there is insufficient moisture, you may feel tingling sensation.
Can I use the device in the bathroom?

The device is not waterproof.
Do not use the device in the bathroom.
Can I use the device during my sleep?

Do not use the device during your sleep.
Can I use the device continuously?

We recommend using the device once a day,for approx. 10 minutes. When using the device continuously,please leave an interval of 5 hours or more between treatments.
Stimulation feels different on right and left sides of the face

Most people have asymmetrical faces and may feel uneven stimulation on right and left sides of their faces. Adjust EMS level of right and left controllers.
My skin gets outbreaks of a rash, inflammation and itchiness

This is due to the stimulation of EMS. If your symptoms persist for more than a day, consult a doctor.
I feel physical discomforts and fatigue

This is due to the stimulation of EMS. Stop using the device until your facial discomfort is gone.
I feel tooth pain

You may feel tooth pain when you are undergoing dental treatment or having silver-crowned tooth. If you feel a sense of discomfort, please consult a doctor.
Can I use the device during pregnancy?

Do not wear the mask during pregnancy or soon after delivery. Please consult your primary care doctor.
Can I wear a mask right after shaving or sunburn?

It may cause an inflammation. If you experience any skin trouble, immediately stop using the device and consult a doctor.