Photo PLUS Prestige S
For the best skin you've ever had! With proven beauty technology, this device takes a thorough approach to a range of adult skin concerns with beauty-salon-like functions concentrated into five simple modes. Equipped with YA-MAN's original penetration technology, "DYHP (Dynamic Hyper Pulse)," this device achieves a higher level of facial care.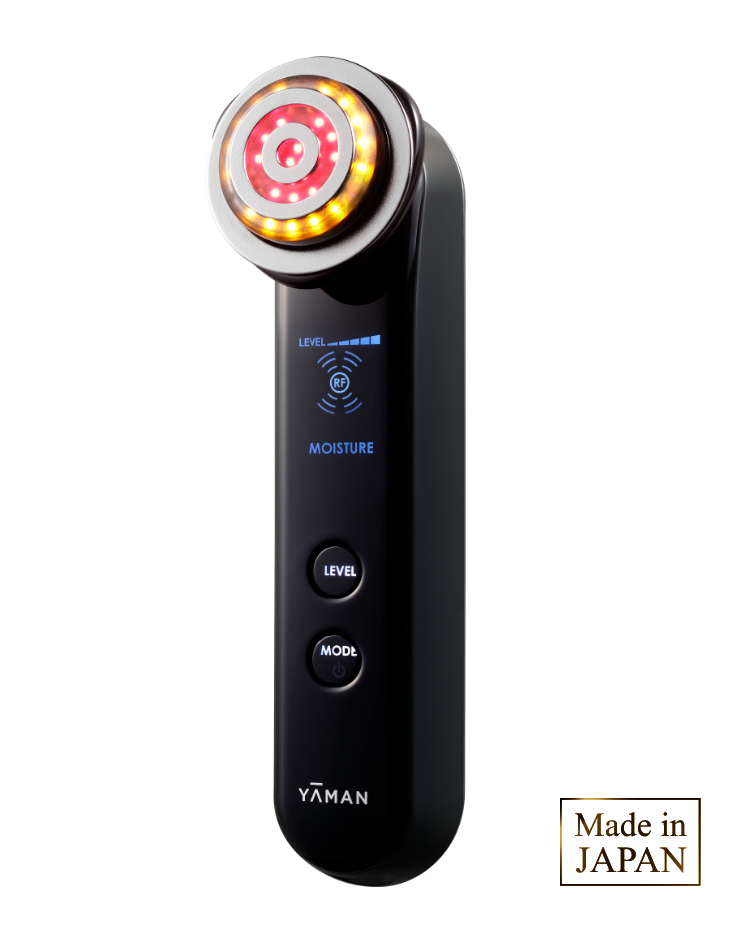 Chosen #1 for 4 years in a row
"Marketing Trends Data for Beauty Appliance/Health Appliances 2020" (Fuji Keizai Co., Ltd.)
Performance for 2018–2019
"Marketing Trends Data for Popular Home-care Facial Beauty Device in the New Normal" (Fuji Keizai Co., Ltd.) Performance 2020-2021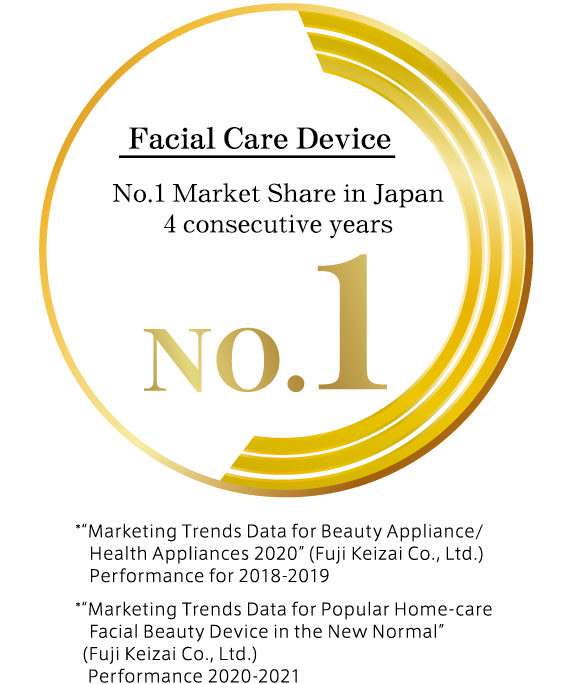 Over 3 million units sold from our RF Beauty Device Series*.
*Number of units counted from October 2013 to the end of May 2021. (Source: in-house research)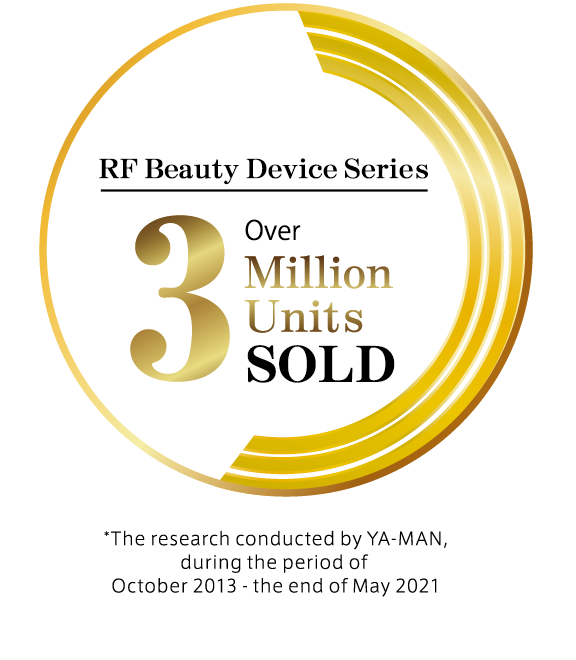 Features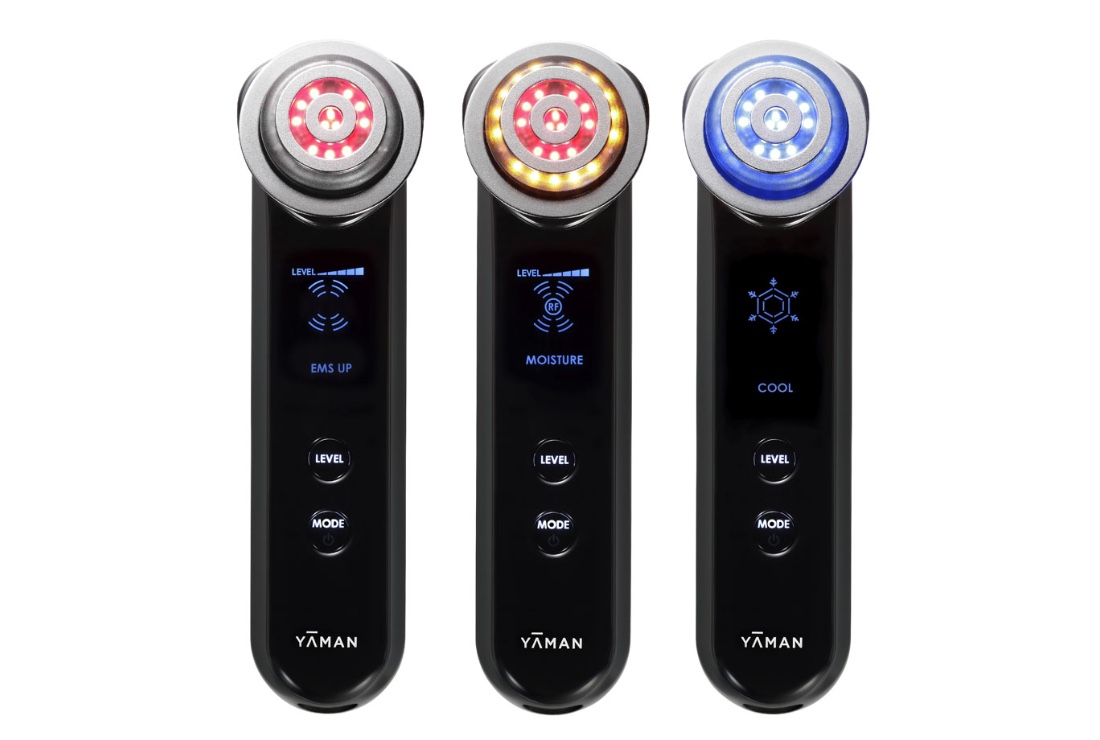 DYHP
"Dynamic Hyper Pulse"
Penetration technology delivering beauty treatments deep into the stratum corneum.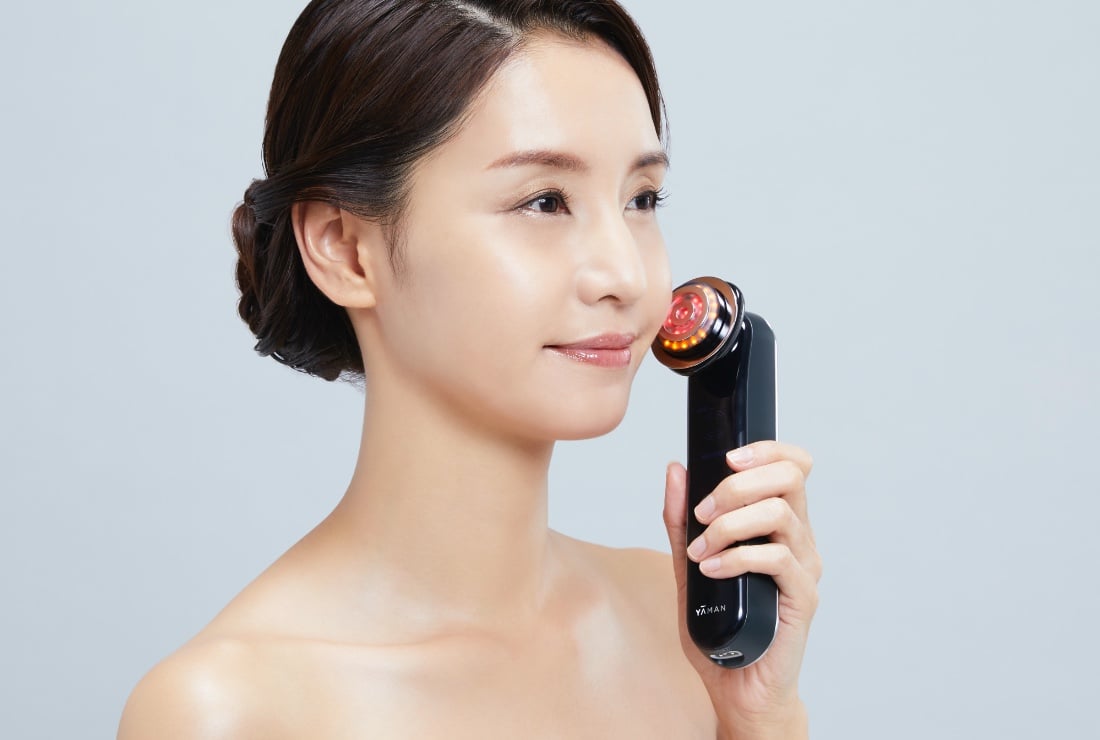 In caring for the skin, this treatment dynamically reaches the deep layers of the stratum corneum and muscle tissues revitalizing youthfulness.
MODE
Equipped with professional-grade 3-MHz radio frequency (RF)
CLEAN

RF (radio frequency) gradually warms the skin, adsorbing dirt in the pores.
MOISTURE

Provides care deep into the skin*2 using DYHP and LED (Red/Orange)
COOL

Provides skin-firming care*1 using Cooling and LEDs (Blue)
EYE CARE

RF for the eye area

Micro-current

Provides care that gently warms the eye area using RF (radio frequency)
EMS UP

Provides care for facial muscles using EMS, including high frequencies
How to Use
Click below to view the "How to Use" video
SPEC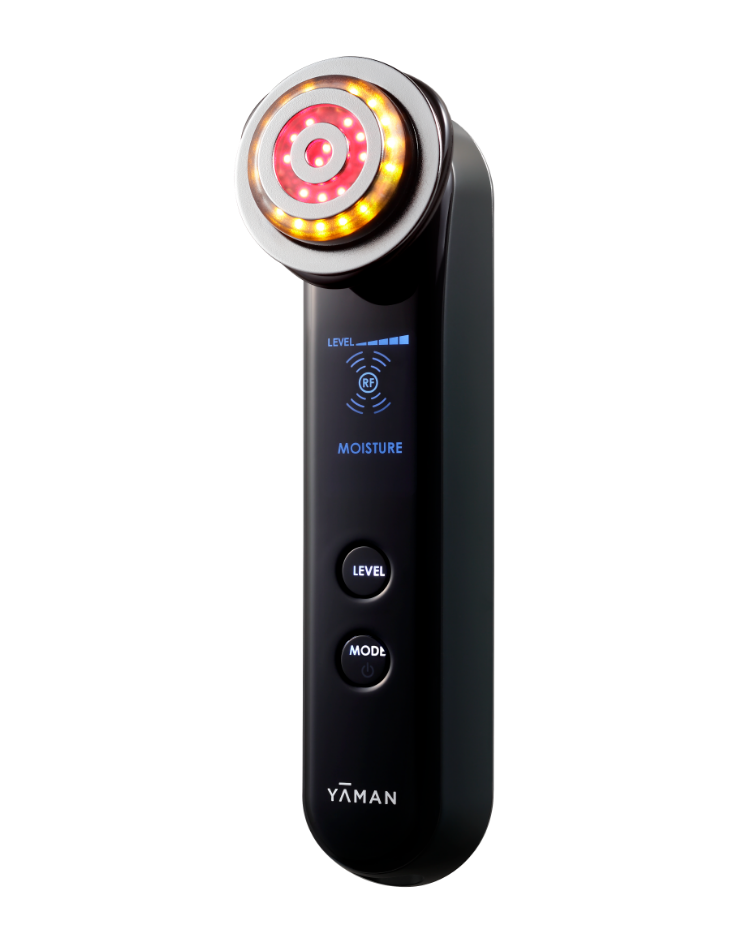 Product Code

M20

Product Name

Photo PLUS Prestige S MAX

Functions

RF 3MHz

DYHP

Ion Cleansing

EMS

Red-Blue-Orange
LED

Microcurrent

Eye Lift RF

Cooling


Global

Charging Time

approx. 3 hours

Operating Time

approx. 40 minutes

Recommended Usage

CLEAN, MOISTURE, EMS UP, EYE CARE MODE : 2-3 time a week
COOL MODE : everyday

Size

Main body (with cotton stopper): approx. W50 × D55 × H190 mm

Weight

Main body (with a cotton stopper): approx. 270 g

Country of Origin

Japan

Accessories

Cotton stopper, AC adapter, USB charging cable, User's Manual
FAQ
How much lotion or gel should I use each time?

This device is designed to achieve better effects with an ample amount of lotions and/or gel.
Apply lotion on cotton so that the whole surface of the treatment head is wet.
Use about two pearl-sized drops of the gel.
We recommend adding more lotion or gel if you feel there is not enough.
Can I use the device in the bathroom?

This device is not waterproof. Do not use the device in the bathroom.
My skin is flush after use.

This is due to the heat of the RF.
If it bothers you, use the Cool mode or apply blue ice to cool down your skin.
Why do I feel a tingly sensation on my face and hands?

This is the electrical stimulation from the Ion Cleansing/Ion Moisture/EMS/Hyper Pulse.
It is possible to adjust the level using the LEVEL button. Use the device at a strength that feels comfortable for you.
Use only Level 1 upon first use and until you are accustomed to use.
Why do I not feel warmth from RF when using Clean or Eye Care or Moisture mode?

Move the treatment head more slowly or press harder against the skin surface.
It is also possible that there is insufficient moisture in the cotton. Add more lotion or gel.
RF repeatedly turns on and off during treatment. When the RF symbol appears on the indicator panel, RF is on. (CLEAN/MOISTURE mode only)
Why can't I see any dirt on the cotton?

Dirt is removed even though it may not be visible on the cotton. The amount of visible dirt on the cotton can vary among individuals.
The treatment head does not warm up when I use RF mode.

The RF does not warm the treatment head. Rather, it uses the power of electricity to warm your skin.