Point Lift
The POINT for anti-aging care! Point Lift, Japan's first* swift-acting, time-saving electrode point facial care device, provides lifting and moisturizing treatments simultaneously in approximately five-minute treatment sessions.
*Source: Japan Marketing Research Organization Survey Overview: "Survey to Verify/Prove Point Lift is the First Device of Its Kind in Japan (Period Ending July 2019)"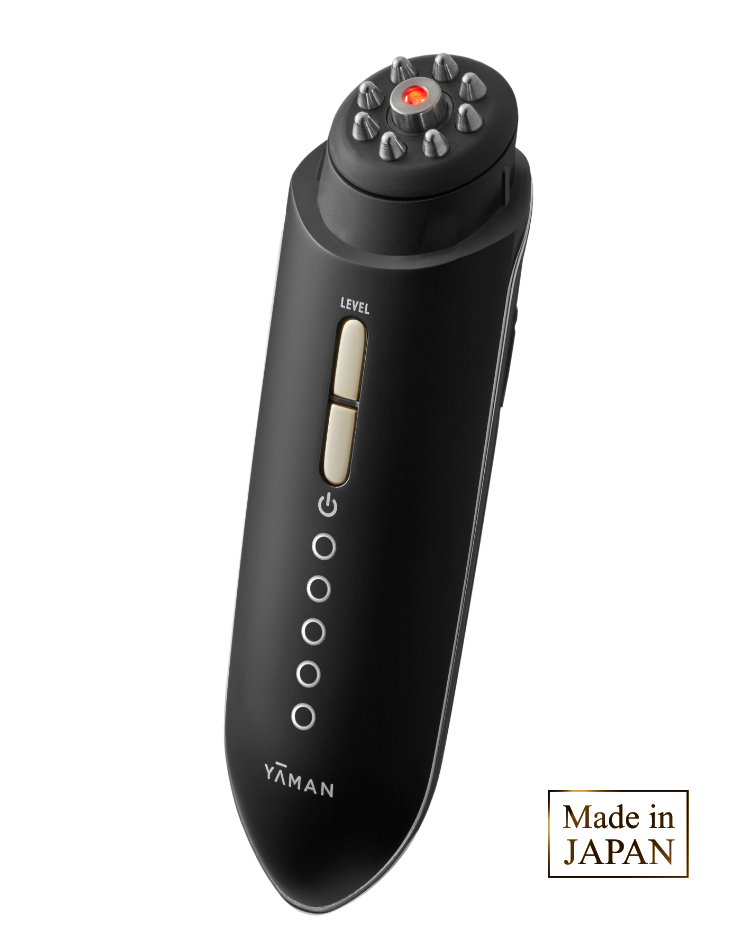 Chosen #1 for 2 years in a row
*"Marketing Trends Data for Beauty Appliance/Health Appliances 2020" (Fuji Keizai Co., Ltd.)
Performance for 2018–2019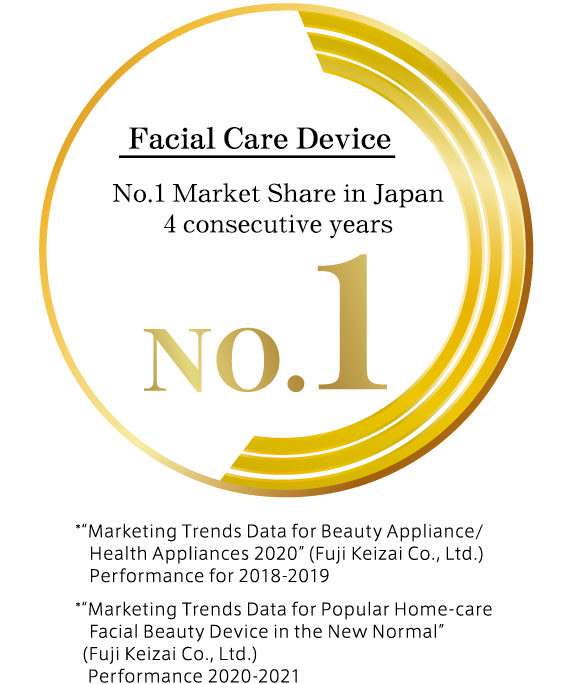 Point Treatment,
the POINT for anti-aging care!
YA-MAN introduces a completely new concept for facial care devices- attacking "points". The creation of point-lifting by using an electrode point facial care device.
Japan's first* eight-point polar electrode facial care device which provides lifting and moisurizing care simultaneously.
From the moment you press the device against your skin, you will feel a sensation unlike any you have ever experienced before.
Achieve an almost unrecognizable difference when you finish with just five minutes of each treatment session.Give your skin unprecedented results!
*Source: Japan Marketing Research Organization Survey Overview: "Survey to Verify/Prove Point Lift is the First Device of Its Kind in Japan (Period Ending July 2019)"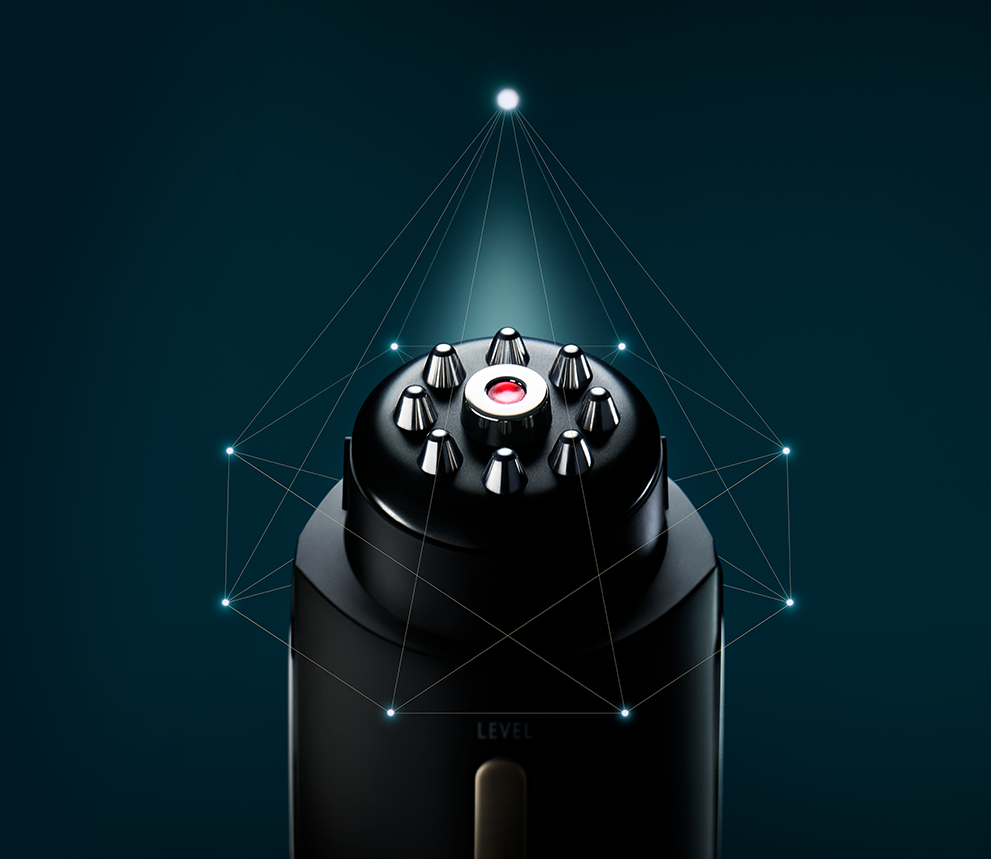 Features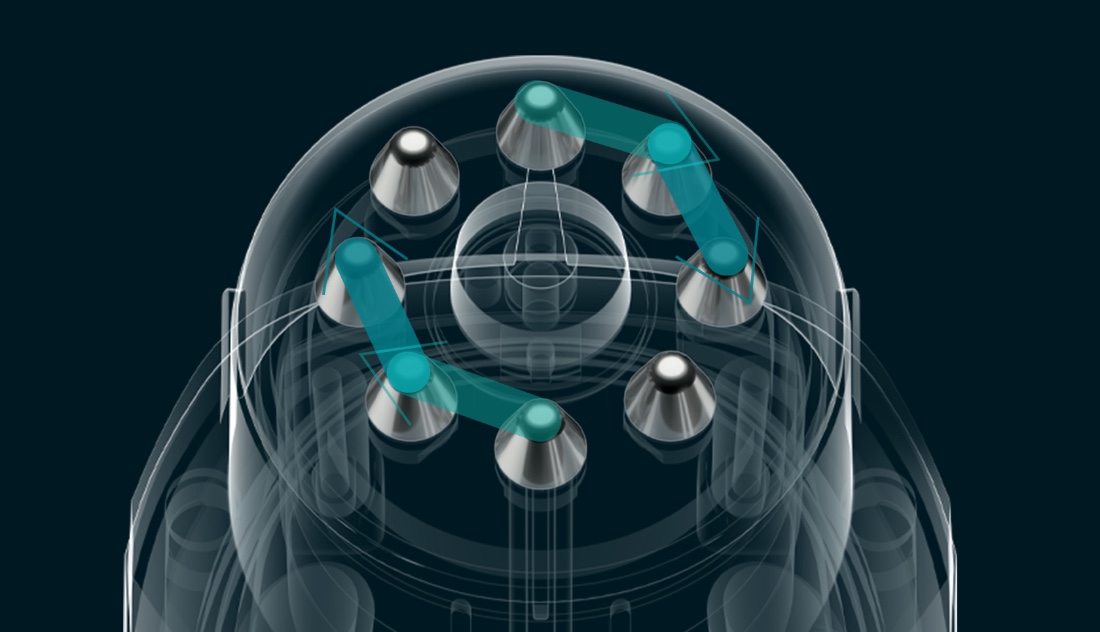 8 DEEP FOCUS TECHNOLOGY
Training facial muscles using "point lifting"
Point Lift has an electrode design that features the eight-point polar treatment head. Using YA-MAN's newly developed beauty technology that provides treatment while EMS revolves, this device approaches the facial muscles (comprising more than 30 muscle types) intensively and multilaterally from every angle. Provides thorough care from deep within the skin for those concerned with sagging skin.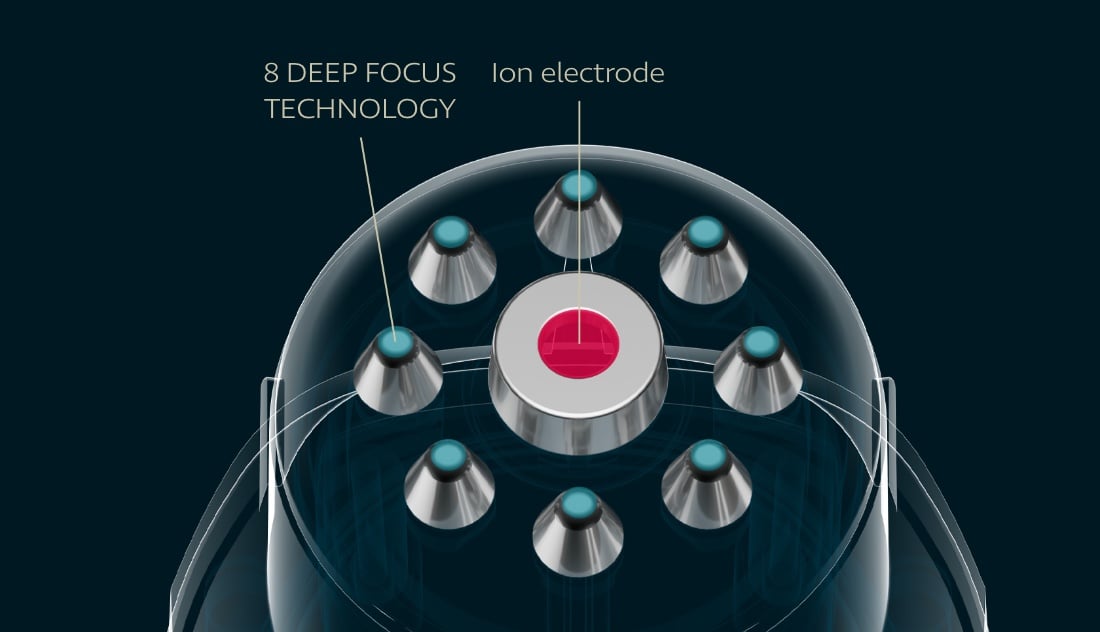 Simultaneous output of EMS + Iontophoresis
Simultaneous moisturizing using "points"
At the same time EMS is being output, ions are delivered into the skin via the central ion electrode. This device makes it possible for these two actions that previous products performed alternately to be performed simultaneously. Moreover, double action has been achieved with YA-MAN's independently developed MOISTURE CHARGE PULSE* current. By incorporating waveforms that theoretically can be expected to produce moisturizing effects, this device achieves unprecedented swift-acting, time-saving care.
*Pulse waveforms can theoretically be expected to provide moisturizing effects by supporting the iontophoresis action utilized exclusively by YA-MAN.
Original treatment program
☑Time-saving care (approximately five minutes for each treatment session)
☑ Five EMS levels
☑ Buzzer sounds every 10 seconds; it is recommended that the device be pressed down in a stamping motion on areas of the skin where aging signs are of concern.
☑ Captures the face through "points," giving the skin elasticity and bounce
☑ Cordless and rechargeable
☑ Comes with a cap and a pouch, enabling you to perform skin care treatments while away from home as well.
How to Use
Click below to view the "How to Use" video
Treatment is carried out for approximately 10 seconds on each area of the skin that is a "point."
SPEC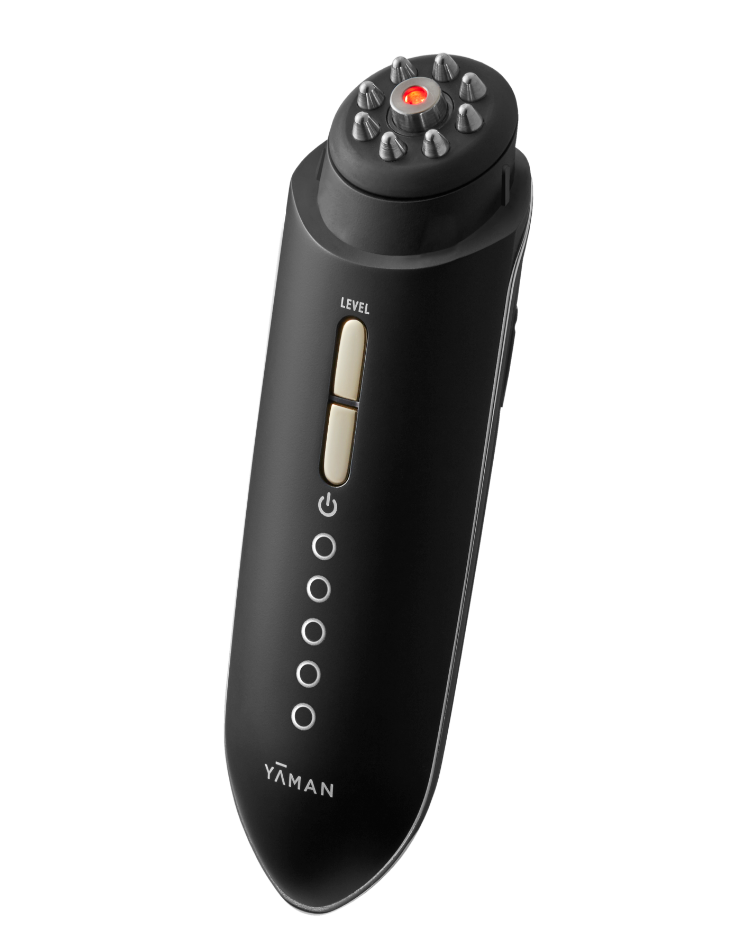 Product Code

EP-30B

Product Name

Point Lift

Functions

Iontophoresis

EMS

Red LED

Moisture Pulse


Global

Charging Time

approx. 3 hours

Operating Time

approx. 1 hour

Recommended Usage

2-3 times a week (6 minutes a day)

Size

approx. W47 × D33 × H175 mm

Weight

approx. 125 g (with cap)

Country of Origin

Japan

Accessories

AC adapter, USB charging cable, User's Manual
FAQ
What is the recommended duration and frequency of use?

As a general rule, try to use the device two to three times a week (once daily for up to five minutes).

*You may increase or decrease the frequency of use in accordance with your skin's condition.

*If you perceive a skin abnormality, immediately stop using the device.
Can I use the device constantly?

Do not use Cool Mode successively.We recommend using this device once a day, for five minutes.
How much gel/cream should I use each time?

Apply about three (large) cherry-sized dollops of the gel/cream. (One dollop for the neck and décolleté; 2 dollops for the entire face)
To enable the EMS electrode head to slide over the skin more smoothly, apply the gel/cream without rubbing it into your skin.
Can I use the device in the bathroom?

This device is not waterproof. Do not use the device in the bathroom.
Can the device be used even when my skin is dry?

If you use device on your skin when it is dry, it may be difficult for you to feel the EMS stimulation.
Be sure to apply gel or cream to your skin before using the device.
Is it OK for me to use the device if I have sensitive skin?

First of all, try the "Skin pre-test" (p. 11) and observe the condition of your skin. If your skin experiences no abnormalities, use the device with normal operations.
If you perceive any skin abnormalities, immediately stop using the device. If you are uncertain as to whether it is safe to use the device, consult a physician prior to use.