Rei Beauté Go
Lightweight and compact Hair Removal Device (standard model) Small and easy to travel shape.
Optical beauty device removes unwanted hair.
Achieve quick and easy hair removal!
Lightweight, easy-to-use, and compact, yet has powerful output. Face attachment makes it easy to treat fine areas of the skin.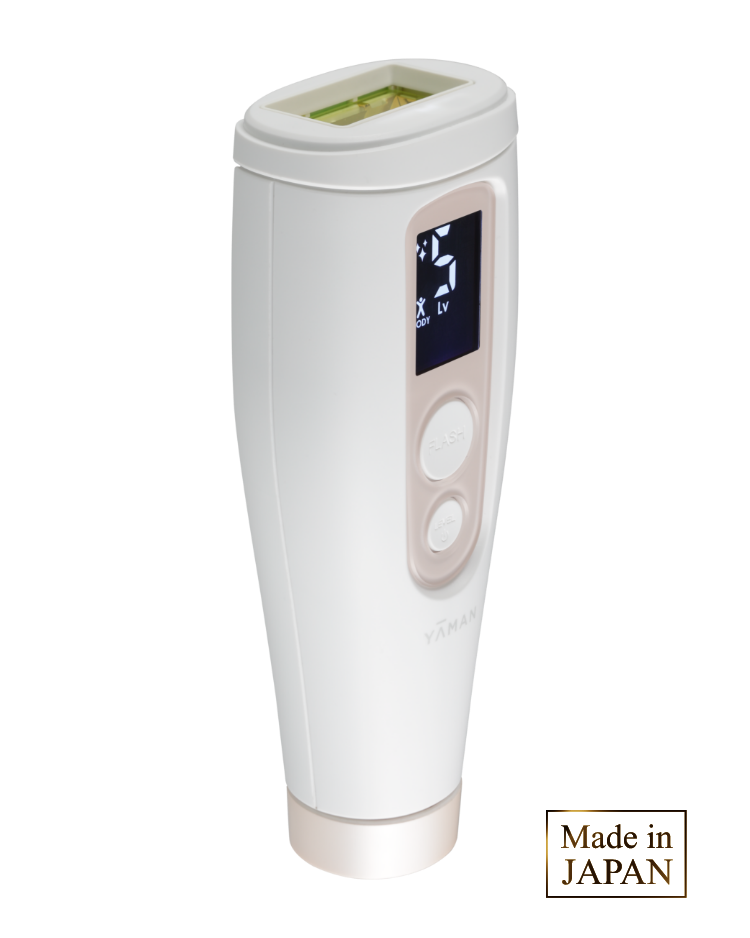 Features
3 characteristics
Compact + High-powered

Lightweight (approximately 270 g)
Rapid Flash Function

Efficient care
Wavelength range that produces skin beautifying effects

Rei Beauté Flash produces skin beautifying effects
Compact yet powerful
Rei Beauté Go is lightweight, easy-to-use and compact. This device allows you to quickly and easily treat problem areas. The powerful flashes make effective removal of unwanted hair possible, despite the device's compactness.Treatment finishes quickly because high-speed flashings can cover wide areas.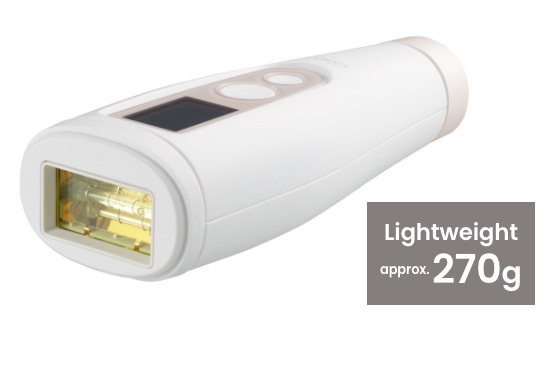 Rapid flashes Treatment finishes quickly due to the wide area covered.
Continuous flashes (maximum 10 times) allows for speedy treatments.
It is also easy to treat a wide area. Total body care completed in approximately 4 minutes*1
*1: Results differ from person to person (Treatment areas: both armpits, both legs, both arms, fingers and toes, below the navel/when each mode is carried out with Level 1)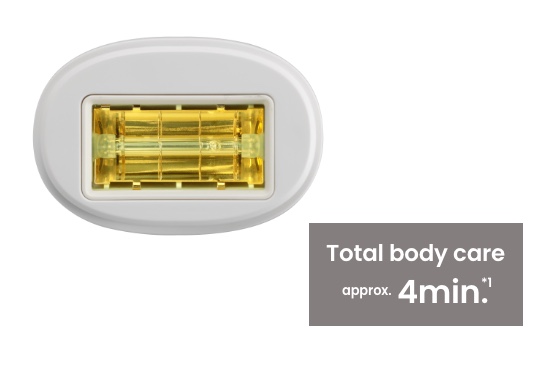 Both arms
Both legs
Both armpits
Face
Bikini lines

The wavelength range that gives skin beautifying effects
This original design includes a wavelength range that gives skin beautifying effects.
Simultaneously offers hair removal and skin care treatments.
This wavelength range is tailored to the skin complexions of Japanese people, enabling users to carry out treatment with peace of mind.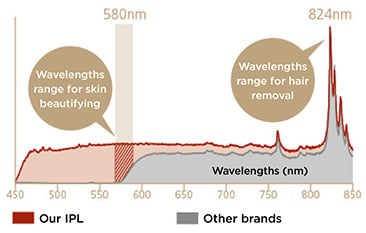 How to Use
Press the entire treatment window against the skin. Preparation for treatment is complete when two short beeps sound and the OK lamp found on the indicator panel is illuminated. Press the FLASH button to irradiate a flash.
Both Body and Face Modes
*The below is the illustrations used for Body Mode.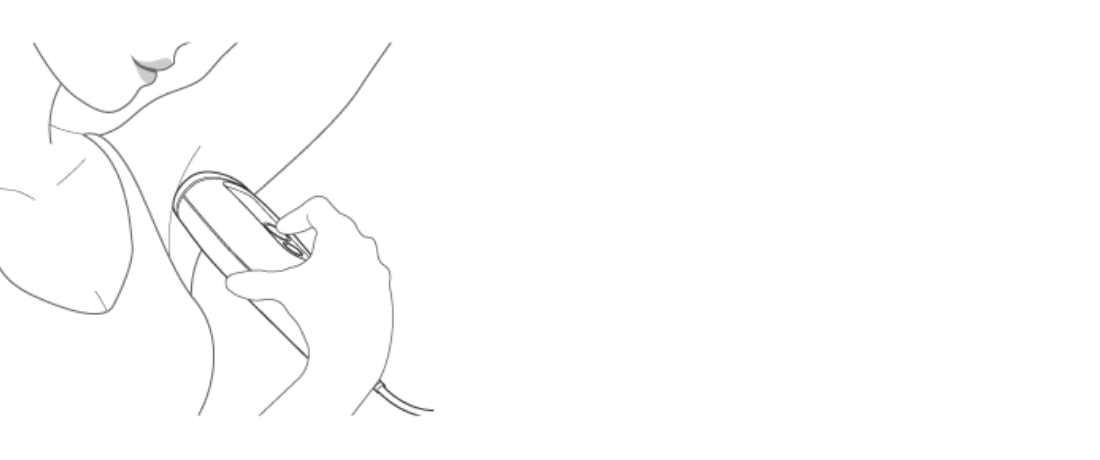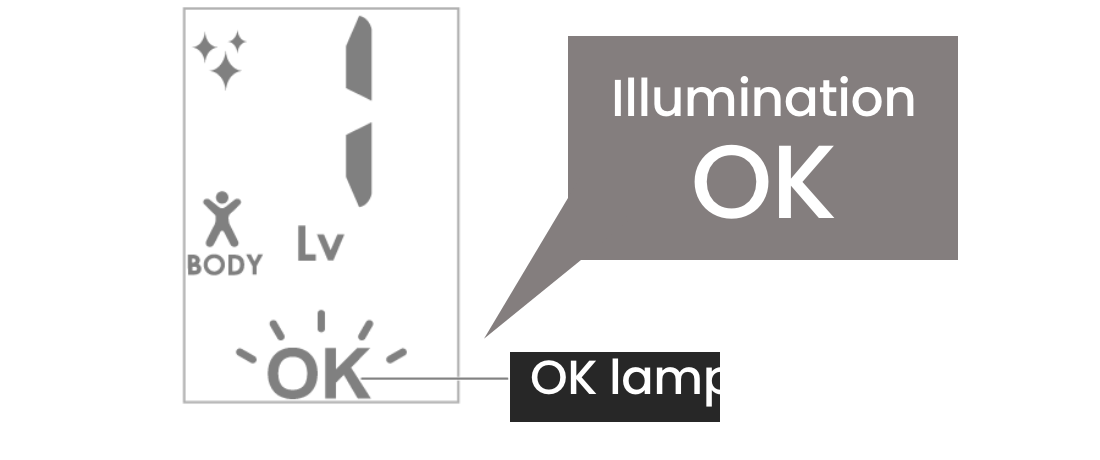 SPEC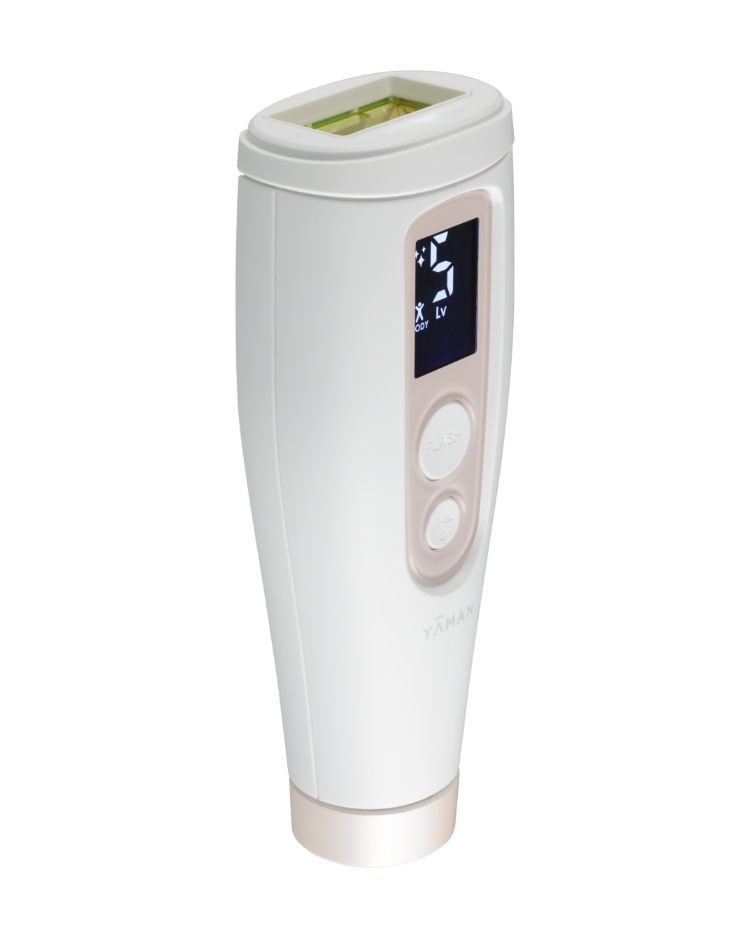 Product Code

STA-207P

Product Name

Rei Beauté Go

Functions

Xenon Flush

Five levels
available

AC device


Global

Recommended Usage

First 2 months: Once every 2 weeks.(2-3 times a week with Single face mode)
From 3rd month: Once every 4-8 weeks.

Size

approx. W68 × D47 × H178mm

Weight

approx. 270g

Country of Origin

Japan

Accessories

Face attachment, AC adapter, User's Manual
FAQ
The flash pulses feel hot and lead to redness or pain. Is this normal?

Start using the device from Level 1.
Once you have grown comfortable with this level, gradually raise it to higher levels. Perceiving a slight measure of heat from flash pulses is normal and does not pose any skin problem.
This problem can be attributed to the presence of long bits of excess hair or to the treatment of suntanned skin with flash pulses.
Use the device on skin that has not been suntanned and after removing excess hair with a handheld shaver or razor.
If there is redness or pain, discontinue use of the device immediately, then cool down and moisturize the skin.
If your condition does not improve, discontinue use of the device and see a physician.
*Be sure to use the face attachment when caring for your face. Failure to comply may cause burn injuries.
How often can I use the device a day?

Usage should be limited to five minutes a day for each body part*.
*each body part: (examples) upper arm, forearm, thigh, lower leg, underarm, face
Do not flash-illuminate the same site more than once a day.Intense heat-generated stimulation may give rise to skin problems.
Immediately after a flash pulse is discharged, I can smell a burning odor. Is this normal?

The burning odor comes from the heating of excess hair caused by the flash pulse.
If a burning odor is emitted by the device itself, immediately discontinue use of the device, turn it off, and disconnect the AC adapter.