RF Booster Pad
Clear Deep
Moisturizer
Pads designed for Photo PLUS Series.
Designed for Moisture mode and EMS UP mode, keeping your skin fresh and supple.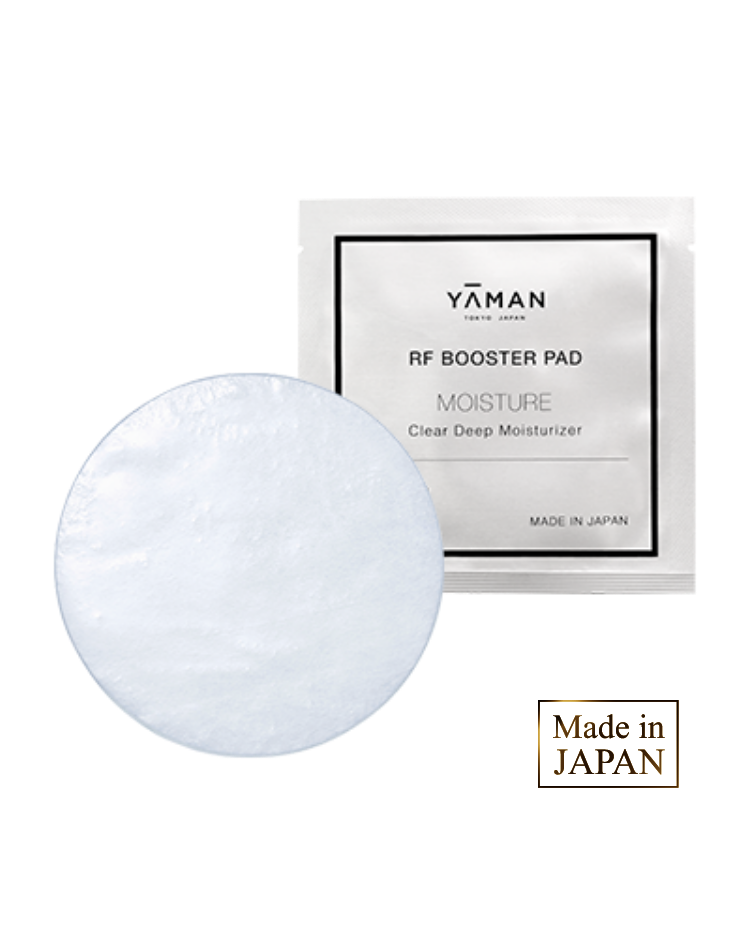 Features
Active ingredients
The most suitable material for facial treatments
when using Photo PLUS*1

Iontophoresis Ingredients*2

3 Types of Natural Amino Acids*3

Natural Vitamin C Derivative*4

Skin Damage Care (Camelia flower extract)*5

Moisturizing (Betanin, Hyaluronic acid)
*1 It is expected to enhance effectiveness of RF related beauty devices when they are used together. Maintaining conditions of aging skin.
*2 Firming ingredients which would penetrate into stratum corneum with iontophoresis of beauty devices.
*3 Serine, Proline, Ectoin
*4 Ascorbyl Glucoside
*5 Protects skin from damages caused by environmental pollution.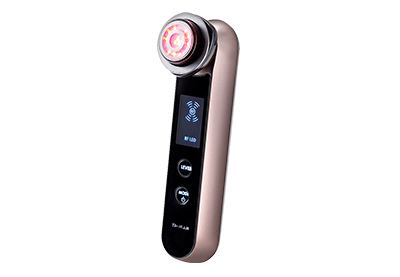 Materials used with the Photo PLUS Series to optimize the effects of facial care
Soft materials made from ultrafine fibers are used to reduce friction.
Water retentive and moisturizing materials are used to evenly care for the entire face.
The thickness of the pad will not impact the warmth from the Photo PLUS series, optimizing the effects from the treatment.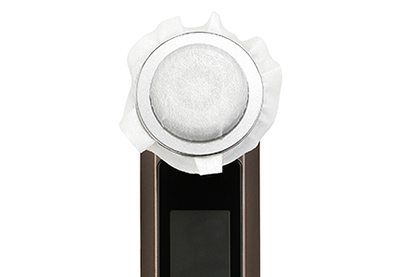 Fresh and hygienic
one-time disposable pad
* Please put the sheet on the device when the power is off or on standby mode.
Free from 8 harsh ingredients
Free from antiseptic, mineral oil, petroleum-based surfactants, synthetic fragrances, synthetic dyes, silicone, ethanol, synthetic polymers.
SPEC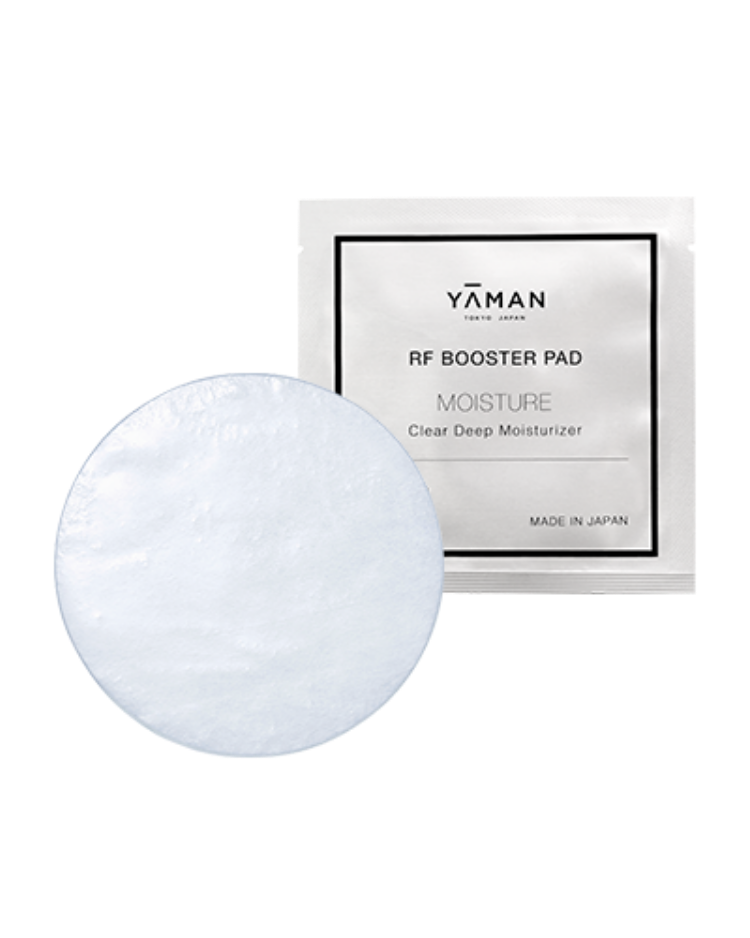 Product Code

YRF0002 / 1pcs, YRF0004 / 15pcs

Product Name

RF Booster Pad Clear Deep Moisturizer

Functions

RF Facial Care
Device support

Aging care

Firming

Elasticity

Moisturizing

Country of Origin

Japan